Organic Product to your door!
Delivery Locations
Free delivery on all orders above $79
Check the delivery days and time for your area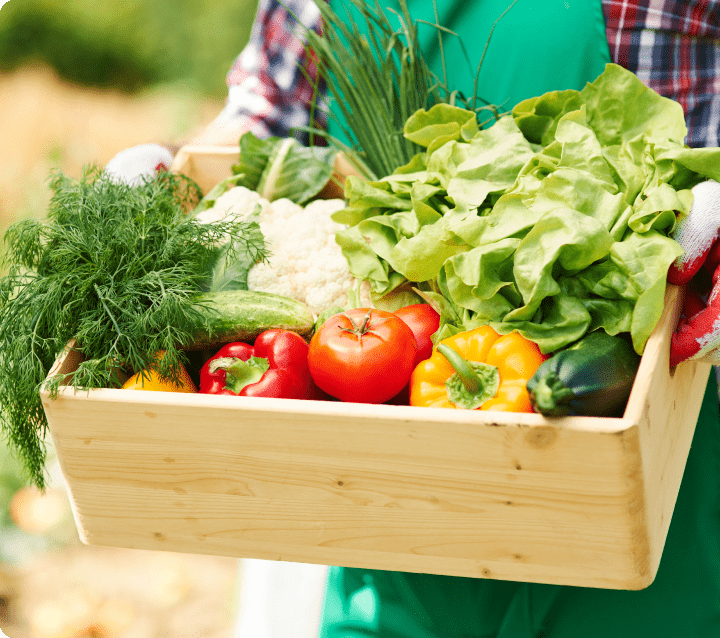 Free Delivery
on all orders above $79
$9.95
Standard delivery charge
6 Days
Mon-Sat, we deliver!
What happens if I'm not home to receive delivery?
If you are not going to be home at the time of delivery please indicate a suitable spot where we might leave your box. We are happy to leave your box on your front doorstep or follow any reasonable instructions left by you. Whilst all care is taken, responsibility for all boxes left on your doorstep or as per your instructions remains yours.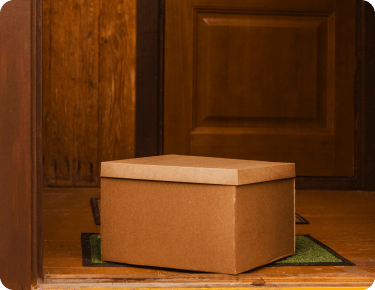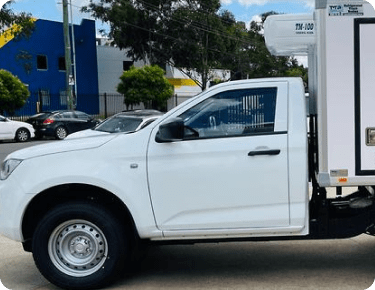 How are my refrigerated or frozen items transported?
Our delivery system is refrigerated which means the vehicles that deliver your goods are cooled to 1 degree. This keeps all your foodstuffs in optimal condition during transport. We also ship your items in a thermal box which we recommend you return to us on your next order so we can re-use it as many times as possible.

Although we take every care in transporting and storing your goods we cannot accept responsibility after teh goods have been delivered to your doorstep. It is your responsibility to take in and store the goods as quickly as possible after we have delivered.
Delivery Days
Delivery Days
| | | |
| --- | --- | --- |
| Suburb | Postcode | Days |
| ABBOTSBURY | 2176 | Tuesday, Thursday, Saturday |
| ABBOTSFORD | 2046 | Monday, Tuesday, Wednesday,   Thursday, Friday,   Saturday    |
| ACACIA GARDENS | 2763 | Monday, Tuesday, Wednesday,   Thursday, Friday,   Saturday    |
| ACTON | 2601 | Tuesday, Friday |
| ADAMSTOWN | 2289 | Monday, Wednesday, Friday,    |
| ADAMSTOWN HEIGHTS | 2289 | Monday, Wednesday, Friday,    |
| AGNES BANKS | 2753 | Tuesday, Thursday, Saturday    |
| AINSLIE | 2602 | Tuesday, Friday |
| AIRDS | 2560 | Tuesday, Thursday, Saturday    |
| ALBION PARK | 2527 | Wednesday, Friday,    |
| ALBION PARK RAIL | 2527 | Monday, Wednesday, Friday,    |
| ALEXANDRIA | 2015 | Monday, Tuesday, Wednesday,   Thursday, Friday,   Saturday    |
| ALFORDS POINT | 2234 | Monday, Tuesday, Wednesday,   Thursday, Friday,   Saturday    |
| ALISON | 2259 | Monday, Wednesday, Friday,    |
| Allambie | 2100 | Monday, Tuesday, Wednesday,   Thursday, Friday,   Saturday    |
| ALLAMBIE HEIGHTS | 2100 | Monday, Tuesday, Wednesday,   Thursday, Friday,   Saturday    |
| ALLAWAH | 2218 | Monday, Tuesday, Wednesday,   Thursday, Friday,   Saturday    |
| ALPINE | 2575 | Tuesday, Friday |
| AMAROO | 2914 | Tuesday, Friday |
| AMBARVALE | 2560 | Tuesday, Thursday, Saturday    |
| ANNANDALE | 2038 | Monday, Tuesday, Wednesday,   Thursday, Friday,   Saturday    |
| ANNANGROVE | 2156 | Wednesday |
| APPIN | 2560 | Tuesday, Thursday, Saturday    |
| ARANDA | 2614 | Tuesday, Friday |
| ARCADIA | 2159 | Wednesday |
| ARCADIA VALE | 2283 | Monday, Wednesday, Friday,    |
| ARGENTON | 2284 | Monday, Wednesday, Friday,    |
| ARNCLIFFE | 2205 | Monday, Tuesday, Wednesday,   Thursday, Friday,   Saturday    |
| ARNDELL PARK | 2148 | Monday, Tuesday, Wednesday,   Thursday, Friday,   Saturday    |
| ARTARMON | 2064 | Monday, Tuesday, Wednesday,   Thursday, Friday,   Saturday    |
| ASHBURY | 2193 | Monday, Tuesday, Wednesday,   Thursday, Friday,   Saturday    |
| ASHCROFT | 2168 | Tuesday, Thursday, Saturday    |
| ASHFIELD | 2131 | Monday, Tuesday, Wednesday,   Thursday, Friday,   Saturday    |
| ASQUITH | 2077 | Monday, Wednesday, Friday,    |
| AUBURN | 2144 | Monday, Tuesday, Wednesday,   Thursday, Friday,   Saturday    |
| AUSTINMER | 2515 | Monday, Wednesday, Friday,    |
| AUSTRAL | 2179 | Tuesday, Thursday, Saturday    |
| Avalon | 2107 | Monday, Tuesday, Thursday,   Friday, Saturday    |
| AVALON BEACH | 2107 | Monday, Tuesday, Thursday,   Friday, Saturday    |
| AVOCA BEACH | 2251 | Monday, Wednesday, Friday,    |
| AVONDALE | 2530 | Monday, Wednesday, Friday,    |
| AWABA | 2283 | Monday, Wednesday, Friday,    |
| AYLMERTON | 2575 | Tuesday, Friday |
| Back Forest | 2535 | Wednesday |
| BADGERYS CREEK | 2555 | Thursday |
| Balaclava | 2575 | Tuesday, Friday |
| BALCOLYN | 2264 | Monday, Wednesday, Friday,    |
| BALGOWLAH | 2093 | Monday, Tuesday, Wednesday,   Thursday, Friday,   Saturday    |
| BALGOWLAH HEIGHTS | 2093 | Monday, Tuesday, Wednesday,   Thursday, Friday,   Saturday    |
| BALGOWNIE | 2519 | Monday, Wednesday, Friday,    |
| BALMAIN | 2041 | Monday, Tuesday, Wednesday,   Thursday, Friday,   Saturday    |
| BALMAIN EAST | 2041 | Monday, Tuesday, Wednesday,   Thursday, Friday,   Saturday    |
| Balmoral | 2088 | Monday, Tuesday, Wednesday,   Thursday, Friday,   Saturday    |
| BALMORAL | 2283 | Monday, Wednesday, Friday,    |
| Balmoral Village | 2571 | Tuesday, Thursday |
| BANGOR | 2234 | Monday, Tuesday, Wednesday,   Thursday, Friday,   Saturday    |
| BANKS | 2906 | Tuesday, Friday |
| BANKSIA | 2216 | Monday, Tuesday, Wednesday,   Thursday, Friday,   Saturday    |
| BANKSMEADOW | 2019 | Monday, Tuesday, Wednesday,   Thursday, Friday,   Saturday    |
| BANKSTOWN | 2200 | Monday, Tuesday, Wednesday,   Thursday, Friday,   Saturday    |
| BANKSTOWN AERODROME | 2200 | Tuesday, Thursday, Saturday    |
| BANKSTOWN NORTH | 2200 | Monday, Tuesday, Wednesday,   Thursday, Friday,   Saturday    |
| BANKSTOWN SQUARE | 2200 | Monday, Tuesday, Wednesday,   Thursday, Friday,   Saturday    |
| BAR BEACH | 2300 | Monday, Wednesday, Friday,    |
| Bar Point | 2083 | Monday, Wednesday, Friday,    |
| BARDEN RIDGE | 2234 | Monday, Tuesday, Wednesday,   Thursday, Friday,   Saturday    |
| BARDIA | 2565 | Tuesday, Thursday, Saturday    |
| BARDWELL PARK | 2207 | Monday, Tuesday, Wednesday,   Thursday, Friday,   Saturday    |
| BARDWELL VALLEY | 2207 | Monday, Tuesday, Wednesday,   Thursday, Friday,   Saturday    |
| BARGO | 2574 | Tuesday, Thursday |
| BARNSLEY | 2278 | Monday, Wednesday, Friday,    |
| BARRACK HEIGHTS | 2528 | Monday, Wednesday, Friday,    |
| BARRACK POINT | 2528 | Monday, Wednesday, Friday,    |
| BARTON | 2600 | Tuesday, Friday |
| BASS HILL | 2197 | Tuesday, Thursday, Saturday    |
| BATEAU BAY | 2261 | Monday, Wednesday, Friday,    |
| BAULKHAM HILLS | 2153 | Monday, Tuesday, Wednesday,   Thursday, Friday,   Saturday    |
| BAY VILLAGE | 2261 | Monday, Wednesday, Friday,    |
| BAYVIEW | 2104 | Monday, Tuesday, Thursday,   Friday, Saturday    |
| BEACON HILL | 2100 | Monday, Tuesday, Wednesday,   Thursday, Friday,   Saturday    |
| BEACONSFIELD | 2015 | Monday, Tuesday, Wednesday,   Thursday, Friday,   Saturday    |
| BEARD | 2620 | Tuesday, Friday |
| BEAUMONT HILLS | 2155 | Monday, Tuesday, Wednesday,   Thursday, Friday,   Saturday    |
| BEECROFT | 2119 | Monday, Tuesday, Wednesday,   Thursday, Friday,   Saturday    |
| BELCONNEN | 2617 | Tuesday, Friday |
| BELFIELD | 2191 | Monday, Tuesday, Wednesday,   Thursday, Friday,   Saturday    |
| Bell | 2786 | Friday |
| BELLA VISTA | 2153 | Monday, Tuesday, Wednesday,   Thursday, Friday,   Saturday    |
| BELLAMBI | 2518 | Monday, Wednesday, Friday,    |
| BELLEVUE HILL | 2023 | Monday, Tuesday, Wednesday,   Thursday, Friday,   Saturday    |
| BELMONT | 2280 | Monday, Wednesday, Friday,    |
| BELMONT NORTH | 2280 | Monday, Wednesday, Friday,    |
| BELMONT SOUTH | 2280 | Monday, Wednesday, Friday,    |
| BELMORE | 2192 | Monday, Tuesday, Wednesday,   Thursday, Friday,   Saturday    |
| BELROSE | 2085 | Monday, Tuesday, Wednesday,   Thursday, Friday,   Saturday    |
| BELROSE WEST | 2085 | Monday, Tuesday, Wednesday,   Thursday, Friday,   Saturday    |
| BENNETTS GREEN | 2290 | Monday, Wednesday, Friday,    |
| BENSVILLE | 2251 | Monday, Wednesday, Friday,    |
| BERALA | 2141 | Monday, Tuesday, Wednesday,   Thursday, Friday,   Saturday    |
| Berambing | 2758 | Friday |
| BERKELEY | 2506 | Monday, Wednesday, Friday,    |
| BERKELEY VALE | 2261 | Monday, Wednesday, Friday,    |
| BERKSHIRE PARK | 2765 | Tuesday, Thursday, Saturday    |
| BEROWRA | 2081 | Monday, Wednesday, Friday,    |
| BEROWRA HEIGHTS | 2082 | Monday, Wednesday, Friday,    |
| BEROWRA WATERS | 2082 | Monday, Wednesday, Friday,    |
| BERRIMA | 2577 | Tuesday, Friday |
| BERRY | 2535 | Wednesday, Friday,    |
| BEVERLEY PARK | 2217 | Monday, Tuesday, Wednesday,   Thursday, Friday,   Saturday    |
| BEVERLY HILLS | 2209 | Monday, Tuesday, Wednesday,   Thursday, Friday,   Saturday    |
| BEXLEY | 2207 | Monday, Tuesday, Wednesday,   Thursday, Friday,   Saturday    |
| BEXLEY NORTH | 2207 | Monday, Tuesday, Wednesday,   Thursday, Friday,   Saturday    |
| BEXLEY SOUTH | 2207 | Monday, Tuesday, Wednesday,   Thursday, Friday,   Saturday    |
| BICKLEY VALE | 2570 | Tuesday, Thursday, Saturday    |
| BIDWILL | 2770 | Tuesday, Thursday, Saturday    |
| Bilgola | 2107 | Monday, Tuesday, Thursday,   Friday, Saturday    |
| BILGOLA BEACH | 2107 | Monday, Tuesday, Thursday,   Friday, Saturday    |
| BILGOLA PLATEAU | 2107 | Monday, Tuesday, Thursday,   Friday, Saturday    |
| Bilpin | 2758 | Friday |
| BIRCHGROVE | 2041 | Monday, Tuesday, Wednesday,   Thursday, Friday,   Saturday    |
| BIRMINGHAM GARDENS | 2287 | Monday, Wednesday, Friday,    |
| BIRRONG | 2143 | Monday, Tuesday, Wednesday,   Thursday, Friday,   Saturday    |
| BLACKALLS PARK | 2283 | Monday, Wednesday, Friday,    |
| BLACKBUTT | 2529 | Monday, Wednesday, Friday,    |
| BLACKETT | 2770 | Tuesday, Thursday, Saturday    |
| BLACKHEATH | 2785 | Thursday |
| BLACKSMITHS | 2281 | Monday, Wednesday, Friday,    |
| BLACKTOWN | 2148 | Monday, Tuesday, Wednesday,   Thursday, Friday,   Saturday    |
| BLACKTOWN WESTPOINT | 2148 | Monday, Tuesday, Wednesday,   Thursday, Friday,   Saturday    |
| BLACKWALL | 2256 | Monday, Wednesday, Friday,    |
| BLAIR ATHOL | 2560 | Tuesday, Thursday, Saturday    |
| BLAIRMOUNT | 2559 | Tuesday, Thursday, Saturday    |
| BLAKEHURST | 2221 | Monday, Tuesday, Wednesday,   Thursday, Friday,   Saturday    |
| BLAXCELL | 2142 | Monday, Tuesday, Wednesday,   Thursday, Friday,   Saturday    |
| BLAXLAND | 2774 | Tuesday, Thursday, Saturday    |
| BLAXLAND EAST | 2774 | Tuesday, Thursday, Saturday    |
| BLENHEIM ROAD | 2113 | Monday, Tuesday, Wednesday,   Thursday, Friday,   Saturday    |
| BLIGH PARK | 2756 | Tuesday, Thursday, Saturday    |
| BLUE BAY | 2261 | Monday, Wednesday, Friday,    |
| BLUE HAVEN | 2262 | Monday, Wednesday, Friday,    |
| BOLTON POINT | 2283 | Monday, Wednesday, Friday,    |
| BOMBO | 2533 | Wednesday, Friday,    |
| BONDI | 2026 | Monday, Tuesday, Wednesday,   Thursday, Friday,   Saturday    |
| BONDI BEACH | 2026 | Monday, Tuesday, Wednesday,   Thursday, Friday,   Saturday    |
| BONDI JUNCTION | 2022 | Monday, Tuesday, Wednesday,   Thursday, Friday,   Saturday    |
| BONNELLS BAY | 2264 | Monday, Wednesday, Friday,    |
| BONNER | 2914 | Tuesday, Friday |
| BONNET BAY | 2226 | Monday, Tuesday, Wednesday,   Thursday, Friday,   Saturday    |
| BONNYRIGG | 2177 | Tuesday, Thursday, Saturday    |
| BONNYRIGG HEIGHTS | 2177 | Tuesday, Thursday, Saturday    |
| BONYTHON | 2905 | Tuesday, Friday |
| BOOKER BAY | 2257 | Monday, Wednesday, Friday,    |
| BOOLAROO | 2284 | Monday, Wednesday, Friday,    |
| BOORAGUL | 2284 | Monday, Wednesday, Friday,    |
| BORONIA PARK | 2111 | Monday, Tuesday, Wednesday,   Thursday, Friday,   Saturday    |
| BOSSLEY PARK | 2176 | Tuesday, Thursday, Saturday    |
| BOTANY | 2019 | Monday, Tuesday, Wednesday,   Thursday, Friday,   Saturday    |
| BOUDDI | 2251 | Monday, Wednesday, Friday,    |
| BOW BOWING | 2566 | Tuesday, Thursday, Saturday    |
| Bowen Mountain | 2753 | Tuesday, Thursday, Friday,    |
| BOWRAL | 2576 | Tuesday, Friday |
| BOX HEAD | 2257 | Monday, Wednesday, Friday,    |
| BOX HILL | 2765 | Tuesday, Thursday, Saturday    |
| BRADBURY | 2560 | Tuesday, Thursday, Saturday    |
| BRADDON | 2612 | Tuesday, Friday |
| BRAEMAR | 2575 | Tuesday, Friday |
| BREAKFAST POINT | 2137 | Monday, Tuesday, Wednesday,   Thursday, Friday,   Saturday    |
| Brighton Le Sands | 2216 | Monday, Tuesday, Wednesday,   Thursday, Friday,   Saturday    |
| BRIGHTON-LE-SANDS | 2216 | Monday, Tuesday, Wednesday,   Thursday, Friday,   Saturday    |
| BRIGHTWATERS | 2264 | Monday, Wednesday, Friday,    |
| BRINGELLY | 2556 | Thursday |
| BROADMEADOW | 2292 | Monday, Wednesday, Friday,    |
| BROADWAY | 2007 | Monday, Tuesday, Wednesday,   Thursday, Friday,   Saturday    |
| BRONTE | 2024 | Monday, Tuesday, Wednesday,   Thursday, Friday,   Saturday    |
| BROOKLYN | 2083 | Monday, Wednesday, Friday,    |
| BROOKVALE | 2100 | Monday, Tuesday, Wednesday,   Thursday, Friday,   Saturday    |
| BROWNLOW HILL | 2570 | Tuesday, Thursday, Saturday    |
| BROWNSVILLE | 2530 | Monday, Wednesday, Friday,    |
| BRUCE | 2617 | Tuesday, Friday |
| BUDGEWOI | 2262 | Monday, Wednesday, Friday,    |
| BUDGEWOI PENINSULA | 2262 | Monday, Wednesday, Friday,    |
| BUFF POINT | 2262 | Monday, Wednesday, Friday,    |
| BULLABURRA | 2784 | Tuesday, Thursday, Saturday    |
| BULLI | 2516 | Monday, Wednesday, Friday,    |
| BUNDANOON | 2578 | Tuesday, Friday |
| Bundeena | 2230 | Monday, Friday |
| BUNGARRIBEE | 2767 | Tuesday, Thursday, Saturday    |
| BURRADOO | 2576 | Tuesday, Friday |
| BURRANEER | 2230 | Monday, Tuesday, Wednesday,   Thursday, Friday,   Saturday    |
| BURWOOD | 2134 | Monday, Tuesday, Wednesday,   Thursday, Friday,   Saturday    |
| BURWOOD HEIGHTS | 2136 | Monday, Tuesday, Wednesday,   Thursday, Friday,   Saturday    |
| BURWOOD NORTH | 2134 | Monday, Tuesday, Wednesday,   Thursday, Friday,   Saturday    |
| BUSBY | 2168 | Tuesday, Thursday, Saturday    |
| BUSHELLS RIDGE | 2259 | Monday, Wednesday, Friday,    |
| BUTTABA | 2283 | Monday, Wednesday, Friday,    |
| BUXTON | 2571 | Tuesday, Thursday |
| Bywong | 2621 | Tuesday, Friday |
| CABARITA | 2137 | Monday, Tuesday, Wednesday,   Thursday, Friday,   Saturday    |
| CABRAMATTA | 2166 | Tuesday, Thursday, Saturday    |
| CABRAMATTA WEST | 2166 | Tuesday, Thursday, Saturday    |
| CADDENS | 2747 | Tuesday, Thursday, Saturday    |
| CALGA | 2250 | Monday, Wednesday, Friday,    |
| CALLAGHAN | 2308 | Monday, Wednesday, Friday,    |
| CALWELL | 2905 | Tuesday, Friday |
| CAMBRIDGE GARDENS | 2747 | Tuesday, Thursday, Saturday    |
| CAMBRIDGE PARK | 2747 | Tuesday, Thursday, Saturday    |
| CAMDEN | 2570 | Tuesday, Thursday, Saturday    |
| CAMDEN PARK | 2570 | Tuesday, Thursday, Saturday    |
| CAMDEN SOUTH | 2570 | Tuesday, Thursday, Saturday    |
| CAMELLIA | 2142 | Monday, Tuesday, Wednesday,   Thursday, Friday,   Saturday    |
| CAMERON PARK | 2285 | Monday, Wednesday, Friday,    |
| CAMMERAY | 2062 | Monday, Tuesday, Wednesday,   Thursday, Friday,   Saturday    |
| CAMPBELL | 2612 | Tuesday, Friday |
| CAMPBELLTOWN | 2560 | Tuesday, Thursday, Saturday    |
| CAMPBELLTOWN NORTH | 2560 | Tuesday, Thursday, Saturday    |
| CAMPERDOWN | 2050 | Monday, Tuesday, Wednesday,   Thursday, Friday,   Saturday    |
| CAMPSIE | 2194 | Monday, Tuesday, Wednesday,   Thursday, Friday,   Saturday    |
| CAMS WHARF | 2281 | Monday, Wednesday, Friday,    |
| CANADA BAY | 2046 | Monday, Tuesday, Wednesday,   Thursday, Friday,   Saturday    |
| CANBERRA | 2600 | Tuesday, Friday |
| CANBERRA | 2601 | Tuesday, Friday |
| CANBERRA AIRPORT | 2609 | Tuesday, Friday |
| Canberra City | 2601 | Tuesday, Friday |
| CANLEY HEIGHTS | 2166 | Tuesday, Thursday, Saturday    |
| CANLEY VALE | 2166 | Tuesday, Thursday, Saturday    |
| CANTERBURY | 2193 | Monday, Tuesday, Wednesday,   Thursday, Friday,   Saturday    |
| CANTON BEACH | 2263 | Monday, Wednesday, Friday,    |
| CAPITAL HILL | 2600 | Tuesday, Friday |
| CARDIFF | 2285 | Monday, Wednesday, Friday,    |
| CARDIFF HEIGHTS | 2285 | Monday, Wednesday, Friday,    |
| CARDIFF SOUTH | 2285 | Monday, Wednesday, Friday,    |
| CAREY BAY | 2283 | Monday, Wednesday, Friday,    |
| CARINGBAH | 2229 | Monday, Tuesday, Wednesday,   Thursday, Friday,   Saturday    |
| CARINGBAH SOUTH | 2229 | Monday, Tuesday, Wednesday,   Thursday, Friday,   Saturday    |
| CARLINGFORD | 2118 | Monday, Tuesday, Wednesday,   Thursday, Friday,   Saturday    |
| CARLINGFORD COURT | 2118 | Monday, Tuesday, Wednesday,   Thursday, Friday,   Saturday    |
| CARLINGFORD NORTH | 2118 | Monday, Tuesday, Wednesday,   Thursday, Friday,   Saturday    |
| CARLTON | 2218 | Monday, Tuesday, Wednesday,   Thursday, Friday,   Saturday    |
| CARNES HILL | 2171 | Tuesday, Thursday, Saturday    |
| CARRAMAR | 2163 | Tuesday, Thursday, Saturday    |
| CARRINGTON | 2294 | Monday, Wednesday, Friday,    |
| CARSS PARK | 2221 | Monday, Tuesday, Wednesday,   Thursday, Friday,   Saturday    |
| CARTWRIGHT | 2168 | Tuesday, Thursday, Saturday    |
| Carwoola | 2620 | Tuesday, Friday |
| CASEY | 2913 | Tuesday, Friday |
| CASTLE COVE | 2069 | Monday, Tuesday, Wednesday,   Thursday, Friday,   Saturday    |
| CASTLE HILL | 2154 | Monday, Tuesday, Wednesday,   Thursday, Friday,   Saturday    |
| CASTLECRAG | 2068 | Monday, Tuesday, Wednesday,   Thursday, Friday,   Saturday    |
| CASTLEREAGH | 2749 | Tuesday, Thursday, Saturday    |
| CASULA | 2170 | Tuesday, Thursday, Saturday    |
| CASULA MALL | 2170 | Tuesday, Thursday, Saturday    |
| CATHERINE FIELD | 2557 | Tuesday, Thursday, Saturday    |
| CATHERINE HILL BAY | 2281 | Monday, Wednesday, Friday,    |
| CAUSEWAY | 2604 | Tuesday, Friday |
| CAVES BEACH | 2281 | Monday, Wednesday, Friday,    |
| CAWDOR | 4352 | Tuesday, Thursday, Saturday    |
| CECIL HILLS | 2171 | Tuesday, Thursday, Saturday    |
| CECIL PARK | 2178 | Tuesday, Thursday, Saturday    |
| CENTENNIAL PARK | 2021 | Monday, Tuesday, Wednesday,   Thursday, Friday,   Saturday    |
| CHAIN VALLEY BAY | 2259 | Monday, Wednesday, Friday,    |
| CHAPMAN | 2611 | Tuesday, Friday |
| CHARLESTOWN | 2290 | Monday, Wednesday, Friday,    |
| CHARMHAVEN | 2263 | Monday, Wednesday, Friday,    |
| CHARNWOOD | 2615 | Tuesday, Friday |
| CHATSWOOD | 2067 | Monday, Tuesday, Wednesday,   Thursday, Friday,   Saturday    |
| CHATSWOOD DC | 2067 | Monday, Tuesday, Wednesday,   Thursday, Friday,   Saturday    |
| CHATSWOOD WEST | 2067 | Monday, Tuesday, Wednesday,   Thursday, Friday,   Saturday    |
| CHELTENHAM | 2119 | Monday, Tuesday, Wednesday,   Thursday, Friday,   Saturday    |
| CHERRYBROOK | 2126 | Wednesday, Thursday,   Saturday    |
| CHESTER HILL | 2162 | Tuesday, Thursday, Saturday    |
| CHIFLEY | 2606 | Tuesday, Friday |
| CHIFLEY | 2036 | Monday, Tuesday, Wednesday,   Thursday, Friday,   Saturday    |
| CHIPPENDALE | 2008 | Monday, Tuesday, Wednesday,   Thursday, Friday,   Saturday    |
| CHIPPING NORTON | 2170 | Tuesday, Thursday, Saturday    |
| CHISHOLM | 2905 | Tuesday, Friday |
| CHISWICK | 2046 | Monday, Tuesday, Wednesday,   Thursday, Friday,   Saturday    |
| CHITTAWAY BAY | 2261 | Monday, Wednesday, Friday,    |
| CHITTAWAY POINT | 2261 | Monday, Wednesday, Friday,    |
| CHULLORA | 2190 | Monday, Tuesday, Wednesday,   Thursday, Friday,   Saturday    |
| CHURCH POINT | 2105 | Monday, Tuesday, Thursday,   Friday, Saturday    |
| CITY | 2601 | Tuesday, Friday |
| CLAREMONT MEADOWS | 2747 | Tuesday, Thursday, Saturday    |
| CLARENDON | 2756 | Tuesday, Thursday, Saturday    |
| CLAREVILLE | 2107 | Monday, Tuesday, Thursday,   Friday, Saturday    |
| CLAYMORE | 2559 | Tuesday, Thursday, Saturday    |
| CLEMTON PARK | 2206 | Monday, Tuesday, Wednesday,   Thursday, Friday,   Saturday    |
| CLEVELAND | 2530 | Monday, Wednesday, Friday,    |
| CLIFTON | 2515 | Monday, Wednesday, Friday,    |
| CLONTARF | 2093 | Monday, Tuesday, Wednesday,   Thursday, Friday,   Saturday    |
| CLOVELLY | 2031 | Monday, Tuesday, Wednesday,   Thursday, Friday,   Saturday    |
| CLOVELLY WEST | 2031 | Monday, Tuesday, Wednesday,   Thursday, Friday,   Saturday    |
| CLYDE | 2142 | Monday, Tuesday, Wednesday,   Thursday, Friday,   Saturday    |
| COAL POINT | 2283 | Monday, Wednesday, Friday,    |
| COALCLIFF | 2508 | Monday, Wednesday, Friday,    |
| COBBITTY | 2570 | Tuesday, Thursday, Saturday    |
| COLEBEE | 2761 | Tuesday, Thursday, Saturday    |
| COLEDALE | 2515 | Monday, Wednesday, Friday,    |
| COLLAROY | 2097 | Monday, Tuesday, Wednesday,   Thursday, Friday,   Saturday    |
| COLLAROY BEACH | 2097 | Monday, Tuesday, Wednesday,   Thursday, Friday,   Saturday    |
| COLLAROY PLATEAU | 2097 | Monday, Tuesday, Wednesday,   Thursday, Friday,   Saturday    |
| Collector | 2581 | Tuesday, Friday |
| COLO VALE | 2575 | Tuesday, Friday |
| COLONGRA | 2262 | Monday, Wednesday, Friday,    |
| COLYTON | 2760 | Tuesday, Thursday, Saturday    |
| COMO | 2226 | Monday, Tuesday, Wednesday,   Thursday, Friday,   Saturday    |
| Como West | 2226 | Monday, Tuesday, Wednesday,   Thursday, Friday,   Saturday    |
| CONCORD | 2137 | Monday, Tuesday, Wednesday,   Thursday, Friday,   Saturday    |
| CONCORD WEST | 2138 | Monday, Tuesday, Wednesday,   Thursday, Friday,   Saturday    |
| CONCORD WEST DC | 2138 | Monday, Tuesday, Wednesday,   Thursday, Friday,   Saturday    |
| CONDELL PARK | 2200 | Monday, Tuesday, Wednesday,   Thursday, Friday,   Saturday    |
| CONDER | 2906 | Tuesday, Friday |
| CONISTON | 2500 | Monday, Wednesday, Friday,    |
| CONNELLS POINT | 2221 | Monday, Tuesday, Wednesday,   Thursday, Friday,   Saturday    |
| CONSTITUTION HILL | 2145 | Monday, Tuesday, Wednesday,   Thursday, Friday,   Saturday    |
| COOGEE | 2034 | Monday, Tuesday, Wednesday,   Thursday, Friday,   Saturday    |
| COOK | 2614 | Tuesday, Friday |
| COOKS HILL | 2300 | Monday, Wednesday, Friday,    |
| COOLANGATTA | 2535 | Wednesday |
| COOMBS | 2611 | Tuesday, Friday |
| COORANBONG | 2265 | Monday, Wednesday, Friday,    |
| COPACABANA | 2251 | Monday, Wednesday, Friday,    |
| CORDEAUX | 2526 | Monday, Wednesday, Friday,    |
| CORDEAUX HEIGHTS | 2526 | Monday, Wednesday, Friday,    |
| CORRIMAL | 2518 | Monday, Wednesday, Friday,    |
| CORRIMAL EAST | 2518 | Monday, Wednesday, Friday,    |
| COURIDJAH | 2571 | Tuesday, Thursday |
| Cowan | 2081 | Monday, Wednesday, Friday,    |
| CRACE | 2911 | Tuesday, Friday |
| CRANEBROOK | 2749 | Tuesday, Thursday, Saturday    |
| CRANGAN BAY | 2259 | Monday, Wednesday, Friday,    |
| CREMORNE | 2090 | Monday, Tuesday, Wednesday,   Thursday, Friday,   Saturday    |
| CREMORNE JUNCTION | 2090 | Monday, Tuesday, Wednesday,   Thursday, Friday,   Saturday    |
| CREMORNE POINT | 2090 | Monday, Tuesday, Wednesday,   Thursday, Friday,   Saturday    |
| CRESTWOOD | 2620 | Tuesday, Friday |
| CRINGILA | 2502 | Monday, Wednesday, Friday,    |
| CROMER | 2099 | Monday, Tuesday, Wednesday,   Thursday, Friday,   Saturday    |
| Cromer Heights | 2099 | Monday, Tuesday, Wednesday,   Thursday, Friday,   Saturday    |
| CRONULLA | 2230 | Monday, Tuesday, Wednesday,   Thursday, Friday,   Saturday    |
| CROOM | 2527 | Wednesday, Friday,    |
| CROUDACE BAY | 2280 | Monday, Wednesday, Friday,    |
| CROWS NEST | 2065 | Monday, Tuesday, Wednesday,   Thursday, Friday,   Saturday    |
| CROWS NEST DC | 2065 | Monday, Tuesday, Wednesday,   Thursday, Friday,   Saturday    |
| CROYDON | 2132 | Monday, Tuesday, Wednesday,   Thursday, Friday,   Saturday    |
| CROYDON PARK | 2133 | Monday, Tuesday, Wednesday,   Thursday, Friday,   Saturday    |
| CURL CURL | 2096 | Monday, Tuesday, Wednesday,   Thursday, Friday,   Saturday    |
| CURRAMORE | 2533 | Wednesday, Friday,    |
| CURRANS HILL | 2567 | Tuesday, Thursday, Saturday    |
| CURTIN | 2605 | Tuesday, Friday |
| DACEYVILLE | 2032 | Monday, Tuesday, Wednesday,   Thursday, Friday,   Saturday    |
| DALEYS POINT | 2257 | Monday, Wednesday, Friday,    |
| Dangar Island | 2083 | Monday, Wednesday, Friday,    |
| DAPTO | 2530 | Monday, Wednesday, Friday,    |
| Darkes Forest | 2508 | Monday, Friday |
| DARLING POINT | 2027 | Monday, Tuesday, Wednesday,   Thursday, Friday,   Saturday    |
| DARLINGHURST | 2010 | Monday, Tuesday, Wednesday,   Thursday, Friday,   Saturday    |
| DARLINGTON | 2008 | Monday, Tuesday, Wednesday,   Thursday, Friday,   Saturday    |
| DAVIDSON | 2085 | Monday, Tuesday, Wednesday,   Thursday, Friday,   Saturday    |
| DAVISTOWN | 2251 | Monday, Wednesday, Friday,    |
| Dawes Point | 2000 | Monday, Tuesday, Wednesday,   Thursday, Friday,   Saturday    |
| DEAKIN | 2600 | Tuesday, Friday |
| DEAKIN WEST | 2600 | Tuesday, Friday |
| DEAN PARK | 2761 | Tuesday, Thursday, Saturday    |
| DEE WHY | 2099 | Monday, Tuesday, Wednesday,   Thursday, Friday,   Saturday    |
| DENHAM COURT | 2565 | Tuesday, Thursday, Saturday    |
| DENISTONE | 2114 | Monday, Tuesday, Wednesday,   Thursday, Friday,   Saturday    |
| DENISTONE EAST | 2112 | Monday, Tuesday, Wednesday,   Thursday, Friday,   Saturday    |
| DENISTONE WEST | 2114 | Monday, Tuesday, Wednesday,   Thursday, Friday,   Saturday    |
| DENMAN PROSPECT | 2611 | Tuesday, Friday |
| DHARRUK | 2770 | Tuesday, Thursday, Saturday    |
| DICKSON | 2602 | Tuesday, Friday |
| DOLANS BAY | 2229 | Monday, Tuesday, Wednesday,   Thursday, Friday,   Saturday    |
| DOLLS POINT | 2219 | Monday, Tuesday, Wednesday,   Thursday, Friday,   Saturday    |
| DOONSIDE | 2767 | Tuesday, Thursday, Saturday    |
| DORA CREEK | 2264 | Monday, Wednesday, Friday,    |
| DOUBLE BAY | 2028 | Monday, Tuesday, Wednesday,   Thursday, Friday,   Saturday    |
| Douglas Park | 2569 | Tuesday, Thursday |
| DOVER HEIGHTS | 2030 | Monday, Tuesday, Wednesday,   Thursday, Friday,   Saturday    |
| DOWNER | 2602 | Tuesday, Friday |
| DOYALSON | 2262 | Monday, Wednesday, Friday,    |
| DOYALSON NORTH | 2262 | Monday, Wednesday, Friday,    |
| DRUMMOYNE | 2047 | Monday, Tuesday, Wednesday,   Thursday, Friday,   Saturday    |
| DUDLEY | 2290 | Monday, Wednesday, Friday,    |
| DUFFY | 2611 | Tuesday, Friday |
| DUFFYS FOREST | 2084 | Monday, Tuesday, Thursday,   Friday, Saturday    |
| DULWICH HILL | 2203 | Monday, Tuesday, Wednesday,   Thursday, Friday,   Saturday    |
| DUNDAS | 2117 | Monday, Tuesday, Wednesday,   Thursday, Friday,   Saturday    |
| DUNDAS VALLEY | 2117 | Monday, Tuesday, Wednesday,   Thursday, Friday,   Saturday    |
| DUNLOP | 2615 | Tuesday, Friday |
| DUNMORE | 2529 | Wednesday, Friday,    |
| DURAL | 2158 | Wednesday, Thursday,   Saturday    |
| DURAL DC | 2158 | Wednesday, Thursday,   Saturday    |
| EAGLE VALE | 2558 | Tuesday, Thursday, Saturday    |
| EARLWOOD | 2206 | Monday, Tuesday, Wednesday,   Thursday, Friday,   Saturday    |
| EAST BOWRAL | 2576 | Tuesday, Friday |
| EAST CORRIMAL | 2518 | Monday, Wednesday, Friday,    |
| EAST GOSFORD | 2250 | Monday, Wednesday, Friday,    |
| EAST HILLS | 2213 | Monday, Tuesday, Wednesday,   Thursday, Friday,   Saturday    |
| EAST KILLARA | 2071 | Monday, Tuesday, Wednesday,   Thursday, Friday,   Saturday    |
| East Kurrajong | 2758 | Tuesday, Thursday, Friday,    |
| EAST LINDFIELD | 2070 | Monday, Tuesday, Wednesday,   Thursday, Friday,   Saturday    |
| EAST RYDE | 2113 | Monday, Tuesday, Wednesday,   Thursday, Friday,   Saturday    |
| East Sydney | 2010 | Monday, Tuesday, Wednesday,   Thursday, Friday,   Saturday    |
| EASTERN CREEK | 2766 | Tuesday, Thursday, Saturday    |
| EASTGARDENS | 2036 | Monday, Tuesday, Wednesday,   Thursday, Friday,   Saturday    |
| EASTLAKES | 2018 | Monday, Tuesday, Wednesday,   Thursday, Friday,   Saturday    |
| EASTWOOD | 2122 | Monday, Tuesday, Wednesday,   Thursday, Friday,   Saturday    |
| EDENSOR PARK | 2176 | Tuesday, Thursday, Saturday    |
| EDGECLIFF | 2027 | Monday, Tuesday, Wednesday,   Thursday, Friday,   Saturday    |
| EDGEWORTH | 2285 | Monday, Wednesday, Friday,    |
| EDMONDSON PARK | 2174 | Tuesday, Thursday, Saturday    |
| ELANORA HEIGHTS | 2101 | Monday, Tuesday, Wednesday,   Thursday, Friday,   Saturday    |
| ELDERSLIE | 2570 | Tuesday, Thursday, Saturday    |
| ELEEBANA | 2282 | Monday, Wednesday, Friday,    |
| ELERMORE VALE | 2287 | Monday, Wednesday, Friday,    |
| ELIZABETH BAY | 2011 | Monday, Tuesday, Wednesday,   Thursday, Friday,   Saturday    |
| ELIZABETH HILLS | 2171 | Tuesday, Thursday, Saturday    |
| ELLIS LANE | 2570 | Tuesday, Thursday, Saturday    |
| EMERTON | 2770 | Tuesday, Thursday, Saturday    |
| EMPIRE BAY | 2257 | Monday, Wednesday, Friday,    |
| EMU HEIGHTS | 2750 | Tuesday, Thursday, Saturday    |
| EMU PLAINS | 2750 | Tuesday, Thursday, Saturday    |
| ENFIELD | 2136 | Monday, Tuesday, Wednesday,   Thursday, Friday,   Saturday    |
| ENFIELD SOUTH | 2133 | Monday, Tuesday, Wednesday,   Thursday, Friday,   Saturday    |
| ENGADINE | 2233 | Monday, Wednesday, Friday,    |
| ENGLORIE PARK | 2560 | Tuesday, Thursday, Saturday    |
| ENMORE | 2042 | Monday, Tuesday, Wednesday,   Thursday, Friday,   Saturday    |
| ENVIRONA | 2620 | Tuesday, Friday |
| EPPING | 2121 | Monday, Tuesday, Wednesday,   Thursday, Friday,   Saturday    |
| ERARING | 2264 | Monday, Wednesday, Friday,    |
| ERINA | 2250 | Monday, Wednesday, Friday,    |
| ERINA FAIR | 2250 | Monday, Wednesday, Friday,    |
| ERINA HEIGHTS | 2260 | Monday, Wednesday, Friday,    |
| ERINDALE CENTRE | 2903 | Tuesday, Friday |
| ERMINGTON | 2115 | Monday, Tuesday, Wednesday,   Thursday, Friday,   Saturday    |
| ERSKINE PARK | 2759 | Tuesday, Thursday, Saturday    |
| ERSKINEVILLE | 2043 | Monday, Tuesday, Wednesday,   Thursday, Friday,   Saturday    |
| ESCHOL PARK | 2558 | Tuesday, Thursday, Saturday    |
| ETTALONG BEACH | 2257 | Monday, Wednesday, Friday,    |
| EVATT | 2617 | Tuesday, Friday |
| EVELEIGH | 2015 | Monday, Tuesday, Wednesday,   Thursday, Friday,   Saturday    |
| EXETER | 2579 | Tuesday, Friday |
| FADDEN | 2904 | Tuesday, Friday |
| FAIRFIELD | 2165 | Tuesday, Thursday, Saturday    |
| FAIRFIELD EAST | 2165 | Tuesday, Thursday, Saturday    |
| FAIRFIELD HEIGHTS | 2165 | Tuesday, Thursday, Saturday    |
| FAIRFIELD WEST | 2165 | Tuesday, Thursday, Saturday    |
| FAIRLIGHT | 2094 | Monday, Tuesday, Wednesday,   Thursday, Friday,   Saturday    |
| FAIRY MEADOW | 2519 | Monday, Wednesday, Friday,    |
| Far Meadow | 2535 | Wednesday |
| FARMBOROUGH HEIGHTS | 2526 | Monday, Wednesday, Friday,    |
| FARRER | 2607 | Tuesday, Friday |
| FASSIFERN | 2283 | Monday, Wednesday, Friday,    |
| FAULCONBRIDGE | 2776 | Tuesday, Thursday, Saturday    |
| FENNELL BAY | 2283 | Monday, Wednesday, Friday,    |
| Fernhill | 2518 | Monday, Wednesday, Friday,    |
| FERNHILL | 2519 | Monday, Wednesday, Friday,    |
| FIGTREE | 2525 | Monday, Wednesday, Friday,    |
| FISHER | 2611 | Tuesday, Friday |
| FISHING POINT | 2283 | Monday, Wednesday, Friday,    |
| FIVE DOCK | 2046 | Monday, Tuesday, Wednesday,   Thursday, Friday,   Saturday    |
| FLETCHER | 2287 | Monday, Wednesday, Friday,    |
| FLINDERS | 2529 | Monday, Wednesday, Friday,    |
| FLORAVILLE | 2280 | Monday, Wednesday, Friday,    |
| FLOREY | 2615 | Tuesday, Friday |
| FLYNN | 2615 | Tuesday, Friday |
| FORDE | 2914 | Tuesday, Friday |
| FOREST LODGE | 2037 | Monday, Tuesday, Wednesday,   Thursday, Friday,   Saturday    |
| FORESTVILLE | 2087 | Monday, Tuesday, Wednesday,   Thursday, Friday,   Saturday    |
| FORREST | 2603 | Tuesday, Friday |
| FORRESTERS BEACH | 2260 | Monday, Wednesday, Friday,    |
| FOUNTAINDALE | 2258 | Monday, Wednesday, Friday,    |
| FOXGROUND | 2534 | Wednesday |
| FRANKLIN | 2913 | Tuesday, Friday |
| FRASER | 2615 | Tuesday, Friday |
| Frazer Park | 2259 | Monday, Wednesday, Friday,    |
| FREEMANS | 2259 | Monday, Wednesday, Friday,    |
| Freemans Reach | 2756 | Tuesday, Thursday, Friday,    |
| FRENCHS FOREST | 2086 | Monday, Tuesday, Wednesday,   Thursday, Friday,   Saturday    |
| FRENCHS FOREST EAST | 2086 | Monday, Tuesday, Wednesday,   Thursday, Friday,   Saturday    |
| FRESHWATER | 2096 | Monday, Tuesday, Wednesday,   Thursday, Friday,   Saturday    |
| FYSHWICK | 2609 | Tuesday, Friday |
| GABLES | 2765 | Tuesday, Thursday, Saturday    |
| GALSTON | 2159 | Wednesday |
| GARDEN SUBURB | 2289 | Monday, Wednesday, Friday,    |
| GARRAN | 2605 | Tuesday, Friday |
| GATESHEAD | 2290 | Monday, Wednesday, Friday,    |
| GEORGES HALL | 2198 | Tuesday, Thursday, Saturday    |
| GEORGETOWN | 2298 | Monday, Wednesday, Friday,    |
| GERRINGONG | 2534 | Wednesday, Friday,    |
| GERROA | 2534 | Wednesday, Friday,    |
| GILEAD | 2560 | Tuesday, Thursday, Saturday    |
| GILMORE | 2905 | Tuesday, Friday |
| GIRALANG | 2617 | Tuesday, Friday |
| GIRRAWEEN | 2145 | Monday, Tuesday, Wednesday,   Thursday, Friday,   Saturday    |
| GLADESVILLE | 2111 | Monday, Tuesday, Wednesday,   Thursday, Friday,   Saturday    |
| GLEBE | 2037 | Monday, Tuesday, Wednesday,   Thursday, Friday,   Saturday    |
| Gledswood Hills | 2557 | Tuesday, Thursday, Saturday    |
| GLEN ALPINE | 2560 | Tuesday, Thursday, Saturday    |
| GLENBROOK | 2773 | Tuesday, Thursday, Saturday    |
| GLENDALE | 2285 | Monday, Wednesday, Friday,    |
| GLENDENNING | 2761 | Tuesday, Thursday, Saturday    |
| GLENFIELD | 2167 | Tuesday, Thursday, Saturday    |
| GLENHAVEN | 2156 | Wednesday, Thursday,   Saturday    |
| GLENMORE | 2570 | Tuesday, Thursday, Saturday    |
| GLENMORE PARK | 2745 | Tuesday, Thursday, Saturday    |
| GLENNING VALLEY | 2261 | Monday, Wednesday, Friday,    |
| GLENORIE | 2157 | Wednesday |
| GLENQUARIE | 2564 | Tuesday, Thursday, Saturday    |
| GLENWOOD | 2768 | Monday, Tuesday, Wednesday,   Thursday, Friday,   Saturday    |
| Glossodia | 2756 | Tuesday, Thursday, Friday,    |
| GOOGONG | 2620 | Tuesday, Friday |
| GORDON | 2072 | Monday, Tuesday, Wednesday,   Thursday, Friday,   Saturday    |
| GORDON | 2906 | Tuesday, Friday |
| GOROKAN | 2263 | Monday, Wednesday, Friday,    |
| GOSFORD | 2250 | Monday, Wednesday, Friday,    |
| Goulburn | 2580 | Tuesday, Friday |
| Goulburn DC | 2580 | Tuesday, Friday |
| Goulburn North | 2580 | Tuesday, Friday |
| GOWRIE | 2904 | Tuesday, Friday |
| GRANVILLE | 2142 | Monday, Tuesday, Wednesday,   Thursday, Friday,   Saturday    |
| GRASMERE | 2570 | Tuesday, Thursday, Saturday    |
| GRAYS POINT | 2232 | Monday, Tuesday, Wednesday,   Thursday, Friday,   Saturday    |
| GREEN POINT | 2251 | Monday, Wednesday, Friday,    |
| GREEN VALLEY | 2168 | Tuesday, Thursday, Saturday    |
| GREENACRE | 2190 | Monday, Tuesday, Wednesday,   Thursday, Friday,   Saturday    |
| GREENDALE | 2745 | Thursday |
| GREENFIELD PARK | 2176 | Tuesday, Thursday, Saturday    |
| GREENHILLS BEACH | 2230 | Monday, Wednesday, Friday,    |
| GREENLEIGH | 2620 | Tuesday, Friday |
| GREENWAY | 2900 | Tuesday, Friday |
| GREENWICH | 2065 | Monday, Tuesday, Wednesday,   Thursday, Friday,   Saturday    |
| GREGORY HILLS | 2557 | Tuesday, Thursday, Saturday    |
| GREYSTANES | 2145 | Monday, Tuesday, Wednesday,   Thursday, Friday,   Saturday    |
| GRIFFITH | 2603 | Tuesday, Friday |
| Grose Vale | 2753 | Tuesday, Thursday, Friday,    |
| Grose Wold | 2753 | Tuesday, Thursday, Friday,    |
| GUILDFORD | 2161 | Monday, Tuesday, Wednesday,   Thursday, Friday,   Saturday    |
| GUILDFORD WEST | 2161 | Tuesday, Thursday, Saturday    |
| Gundaroo | 2620 | Tuesday, Friday |
| GUNGAHLIN | 2912 | Tuesday, Friday |
| GWANDALAN | 2259 | Monday, Wednesday, Friday,    |
| GWYNNEVILLE | 2500 | Monday, Wednesday, Friday,    |
| GYMEA | 2227 | Monday, Tuesday, Wednesday,   Thursday, Friday,   Saturday    |
| GYMEA BAY | 2227 | Monday, Tuesday, Wednesday,   Thursday, Friday,   Saturday    |
| HABERFIELD | 2045 | Monday, Tuesday, Wednesday,   Thursday, Friday,   Saturday    |
| HACKETT | 2602 | Tuesday, Friday |
| HALL | 2618 | Tuesday, Friday |
| HALLORAN | 2259 | Monday, Wednesday, Friday,    |
| HAMILTON | 2303 | Monday, Wednesday, Friday,    |
| HAMILTON DC | 2303 | Monday, Wednesday, Friday,    |
| HAMILTON EAST | 2303 | Monday, Wednesday, Friday,    |
| HAMILTON NORTH | 2292 | Monday, Wednesday, Friday,    |
| HAMILTON SOUTH | 2303 | Monday, Wednesday, Friday,    |
| HAMLYN TERRACE | 2259 | Monday, Wednesday, Friday,    |
| HAMMONDVILLE | 2170 | Tuesday, Thursday, Saturday    |
| Harbord | 2096 | Monday, Tuesday, Wednesday,   Thursday, Friday,   Saturday    |
| HARDYS BAY | 2257 | Monday, Wednesday, Friday,    |
| HARMAN | 2600 | Tuesday, Friday |
| HARRINGTON PARK | 2567 | Tuesday, Thursday, Saturday    |
| HARRIS PARK | 2150 | Monday, Tuesday, Wednesday,   Thursday, Friday,   Saturday    |
| HARRISON | 2914 | Tuesday, Friday |
| HASSALL GROVE | 2761 | Tuesday, Thursday, Saturday    |
| HAWKER | 2614 | Tuesday, Friday |
| Hawkesbury Heights | 2777 | Tuesday, Thursday, Saturday    |
| HAYWARDS BAY | 2530 | Monday, Wednesday, Friday,    |
| HAZELBROOK | 2779 | Tuesday, Thursday, Saturday    |
| HEATHCOTE | 2233 | Monday, Wednesday, Friday,    |
| HEBERSHAM | 2770 | Tuesday, Thursday, Saturday    |
| HECKENBERG | 2168 | Tuesday, Thursday, Saturday    |
| HELENSBURGH | 2508 | Monday, Wednesday, Friday,    |
| HENLEY | 2111 | Monday, Tuesday, Wednesday,   Thursday, Friday,   Saturday    |
| HIGGINS | 2615 | Tuesday, Friday |
| HIGHFIELDS | 2289 | Monday, Wednesday, Friday,    |
| HILL TOP | 2575 | Tuesday, Friday |
| Hillsborough | 2320 | Monday, Wednesday, Friday,    |
| HILLSDALE | 2036 | Monday, Tuesday, Wednesday,   Thursday, Friday,   Saturday    |
| HINCHINBROOK | 2168 | Tuesday, Thursday, Saturday    |
| HMAS PLATYPUS | 2060 | Monday, Tuesday, Wednesday,   Thursday, Friday,   Saturday    |
| HMAS RUSHCUTTERS | 2027 | Monday, Tuesday, Wednesday,   Thursday, Friday,   Saturday    |
| HMAS WATERHEN | 2060 | Monday, Tuesday, Wednesday,   Thursday, Friday,   Saturday    |
| HMAS WATSON | 2030 | Monday, Tuesday, Wednesday,   Thursday, Friday,   Saturday    |
| HOBARTVILLE | 2753 | Tuesday, Thursday, Saturday    |
| HOLDER | 2611 | Tuesday, Friday |
| HOLGATE | 2250 | Monday, Wednesday, Friday,    |
| HOLMESVILLE | 2286 | Monday, Wednesday, Friday,    |
| HOLROYD | 2142 | Monday, Tuesday, Wednesday,   Thursday, Friday,   Saturday    |
| HOLSWORTHY | 2173 | Tuesday, Thursday, Saturday    |
| HOLT | 2615 | Tuesday, Friday |
| HOMEBUSH | 2140 | Monday, Tuesday, Wednesday,   Thursday, Friday,   Saturday    |
| Homebush Bay | 2127 | Monday, Tuesday, Wednesday,   Thursday, Friday,   Saturday    |
| HOMEBUSH SOUTH | 2140 | Monday, Tuesday, Wednesday,   Thursday, Friday,   Saturday    |
| HOMEBUSH WEST | 2140 | Monday, Tuesday, Wednesday,   Thursday, Friday,   Saturday    |
| HORNINGSEA PARK | 2171 | Tuesday, Thursday, Saturday    |
| HORNSBY | 2077 | Monday, Wednesday, Friday,    |
| HORNSBY HEIGHTS | 2077 | Monday, Wednesday, Friday,    |
| HORSFIELD BAY | 2256 | Monday, Wednesday, Friday,    |
| HORSLEY | 2530 | Monday, Wednesday, Friday,    |
| HORSLEY PARK | 2175 | Tuesday, Thursday, Saturday    |
| HOXTON PARK | 2171 | Tuesday, Thursday, Saturday    |
| HUGHES | 2605 | Tuesday, Friday |
| HUME | 2620 | Tuesday, Friday |
| HUNTERS HILL | 2110 | Monday, Tuesday, Wednesday,   Thursday, Friday,   Saturday    |
| HUNTINGWOOD | 2148 | Monday, Tuesday, Wednesday,   Thursday, Friday,   Saturday    |
| HUNTLEY | 2530 | Monday, Wednesday, Friday,    |
| HUNTLEYS COVE | 2111 | Monday, Tuesday, Wednesday,   Thursday, Friday,   Saturday    |
| HUNTLEYS POINT | 2111 | Monday, Tuesday, Wednesday,   Thursday, Friday,   Saturday    |
| HURLSTONE PARK | 2193 | Monday, Tuesday, Wednesday,   Thursday, Friday,   Saturday    |
| HURSTVILLE | 2220 | Monday, Tuesday, Wednesday,   Thursday, Friday,   Saturday    |
| HURSTVILLE GROVE | 2220 | Monday, Tuesday, Wednesday,   Thursday, Friday,   Saturday    |
| HURSTVILLE WESTFIELD | 2220 | Monday, Tuesday, Wednesday,   Thursday, Friday,   Saturday    |
| ILLAWONG | 2234 | Monday, Tuesday, Wednesday,   Thursday, Friday,   Saturday    |
| INGLEBURN | 2565 | Tuesday, Thursday, Saturday    |
| INGLESIDE | 2101 | Monday, Tuesday, Wednesday,   Thursday, Friday,   Saturday    |
| ISAACS | 2607 | Tuesday, Friday |
| ISABELLA PLAINS | 2905 | Tuesday, Friday |
| ISLINGTON | 2296 | Monday, Wednesday, Friday,    |
| JACKA | 2914 | Tuesday, Friday |
| JAMBEROO | 2533 | Wednesday, Friday,    |
| JAMISON CENTRE | 2614 | Tuesday, Friday |
| JAMISONTOWN | 2750 | Tuesday, Thursday, Saturday    |
| JANNALI | 2226 | Monday, Tuesday, Wednesday,   Thursday, Friday,   Saturday    |
| JASPERS BRUSH | 2535 | Wednesday |
| JERRABOMBERRA | 2619 | Tuesday, Friday |
| JERRARA | 2533 | Wednesday, Friday,    |
| JESMOND | 2299 | Monday, Wednesday, Friday,    |
| JEWELLS | 2280 | Monday, Wednesday, Friday,    |
| JILLIBY | 2259 | Monday, Wednesday, Friday,    |
| JORDAN SPRINGS | 2747 | Tuesday, Thursday, Saturday    |
| KAHIBAH | 2290 | Monday, Wednesday, Friday,    |
| KALEEN | 2617 | Tuesday, Friday |
| KAMBAH | 2902 | Tuesday, Friday |
| KANAHOOKA | 2530 | Monday, Wednesday, Friday,    |
| KANGAROO POINT | 2224 | Monday, Tuesday, Wednesday,   Thursday, Friday,   Saturday    |
| KANGY ANGY | 2258 | Monday, Wednesday, Friday,    |
| KANWAL | 2259 | Monday, Wednesday, Friday,    |
| KARABAR | 2620 | Tuesday, Friday |
| KAREELA | 2232 | Monday, Tuesday, Wednesday,   Thursday, Friday,   Saturday    |
| KARIONG | 2250 | Monday, Wednesday, Friday,    |
| KATOOMBA | 2780 | Tuesday, Thursday, Saturday    |
| KEARNS | 2558 | Tuesday, Thursday, Saturday    |
| KEIRAVILLE | 2500 | Monday, Wednesday, Friday,    |
| KELLYVILLE | 2155 | Monday, Tuesday, Wednesday,   Thursday, Friday,   Saturday    |
| KELLYVILLE RIDGE | 2155 | Monday, Tuesday, Wednesday,   Thursday, Friday,   Saturday    |
| KEMBLA GRANGE | 2526 | Monday, Wednesday, Friday,    |
| KEMBLA HEIGHTS | 2526 | Monday, Wednesday, Friday,    |
| Kemblawarra | 2505 | Monday, Wednesday, Friday,    |
| KEMPS CREEK | 2178 | Thursday |
| KENSINGTON | 2033 | Monday, Tuesday, Wednesday,   Thursday, Friday,   Saturday    |
| KENTHURST | 2156 | Wednesday |
| KENTLYN | 2560 | Tuesday, Thursday, Saturday    |
| KIAMA | 2533 | Wednesday, Friday,    |
| KIAMA DOWNS | 2533 | Wednesday, Friday,    |
| KIAMA HEIGHTS | 2533 | Wednesday, Friday,    |
| KIAR | 2259 | Monday, Wednesday, Friday,    |
| KILABEN BAY | 2283 | Monday, Wednesday, Friday,    |
| KILLARA | 2071 | Monday, Tuesday, Wednesday,   Thursday, Friday,   Saturday    |
| KILLARNEY HEIGHTS | 2087 | Monday, Tuesday, Wednesday,   Thursday, Friday,   Saturday    |
| KILLARNEY VALE | 2261 | Monday, Wednesday, Friday,    |
| KILLCARE | 2257 | Monday, Wednesday, Friday,    |
| KILLCARE HEIGHTS | 2257 | Monday, Wednesday, Friday,    |
| KILLINGWORTH | 2278 | Monday, Wednesday, Friday,    |
| KINCUMBER | 2251 | Monday, Wednesday, Friday,    |
| KINCUMBER SOUTH | 2251 | Monday, Wednesday, Friday,    |
| KINGFISHER SHORES | 2259 | Monday, Wednesday, Friday,    |
| KINGS LANGLEY | 2147 | Monday, Tuesday, Wednesday,   Thursday, Friday,   Saturday    |
| KINGS PARK | 2148 | Tuesday, Thursday, Saturday    |
| KINGSDENE | 2118 | Monday, Tuesday, Wednesday,   Thursday, Friday,   Saturday    |
| KINGSFORD | 2032 | Monday, Tuesday, Wednesday,   Thursday, Friday,   Saturday    |
| KINGSGROVE | 2208 | Monday, Tuesday, Wednesday,   Thursday, Friday,   Saturday    |
| KINGSGROVE DC | 2208 | Monday, Tuesday, Wednesday,   Thursday, Friday,   Saturday    |
| KINGSTON | 2604 | Tuesday, Friday |
| KINGSWAY WEST | 2208 | Monday, Tuesday, Wednesday,   Thursday, Friday,   Saturday    |
| KINGSWOOD | 2747 | Tuesday, Thursday, Saturday    |
| KINLYSIDE | 2913 | Tuesday, Friday |
| KIPPAX | 2615 | Tuesday, Friday |
| KIRKHAM | 2570 | Tuesday, Thursday, Saturday    |
| KIRRAWEE | 2232 | Monday, Tuesday, Wednesday,   Thursday, Friday,   Saturday    |
| KIRRAWEE DC | 2232 | Monday, Tuesday, Wednesday,   Thursday, Friday,   Saturday    |
| KIRRIBILLI | 2061 | Monday, Tuesday, Wednesday,   Thursday, Friday,   Saturday    |
| KOGARAH | 2217 | Monday, Tuesday, Wednesday,   Thursday, Friday,   Saturday    |
| KOGARAH BAY | 2217 | Monday, Tuesday, Wednesday,   Thursday, Friday,   Saturday    |
| KOOLEWONG | 2256 | Monday, Wednesday, Friday,    |
| KOONAWARRA | 2530 | Monday, Wednesday, Friday,    |
| KOTARA | 2289 | Monday, Wednesday, Friday,    |
| KOTARA EAST | 2305 | Monday, Wednesday, Friday,    |
| KOTARA FAIR | 2289 | Monday, Wednesday, Friday,    |
| KOTARA SOUTH | 2289 | Monday, Wednesday, Friday,    |
| Kowen | 2620 | Tuesday, Friday |
| KURMOND | 2757 | Tuesday, Thursday, Friday,    |
| KURNELL | 2231 | Monday, Wednesday, Friday,    |
| KURRABA POINT | 2089 | Monday, Tuesday, Wednesday,   Thursday, Friday,   Saturday    |
| Kurrajong | 2758 | Tuesday, Thursday, Friday,    |
| Kurrajong Heights | 2758 | Tuesday, Thursday, Friday,    |
| Kurrajong Hills | 2758 | Tuesday, Thursday, Friday,    |
| KYEEMAGH | 2216 | Monday, Tuesday, Wednesday,   Thursday, Friday,   Saturday    |
| KYLE BAY | 2221 | Monday, Tuesday, Wednesday,   Thursday, Friday,   Saturday    |
| LA PEROUSE | 2036 | Monday, Tuesday, Wednesday,   Thursday, Friday,   Saturday    |
| LAKE HAVEN | 2263 | Monday, Wednesday, Friday,    |
| LAKE HEIGHTS | 2502 | Monday, Wednesday, Friday,    |
| LAKE ILLAWARRA | 2528 | Monday, Wednesday, Friday,    |
| LAKE MUNMORAH | 2259 | Monday, Wednesday, Friday,    |
| LAKELANDS | 2282 | Monday, Wednesday, Friday,    |
| LAKEMBA | 2195 | Monday, Tuesday, Wednesday,   Thursday, Friday,   Saturday    |
| LAKEMBA DC | 2195 | Monday, Tuesday, Wednesday,   Thursday, Friday,   Saturday    |
| Lakesland | 2572 | Tuesday, Thursday |
| LALOR PARK | 2147 | Monday, Tuesday, Wednesday,   Thursday, Friday,   Saturday    |
| LAMBTON | 2299 | Monday, Wednesday, Friday,    |
| LANE COVE | 2066 | Monday, Tuesday, Wednesday,   Thursday, Friday,   Saturday    |
| LANE COVE DC | 2066 | Monday, Tuesday, Wednesday,   Thursday, Friday,   Saturday    |
| LANE COVE NORTH | 2066 | Monday, Tuesday, Wednesday,   Thursday, Friday,   Saturday    |
| LANE COVE WEST | 2066 | Monday, Tuesday, Wednesday,   Thursday, Friday,   Saturday    |
| LANSDOWNE | 2163 | Tuesday, Thursday, Saturday    |
| LANSVALE | 2166 | Tuesday, Thursday, Saturday    |
| LAPSTONE | 2773 | Tuesday, Thursday, Saturday    |
| LATHAM | 2615 | Tuesday, Friday |
| LAVENDER BAY | 2060 | Monday, Tuesday, Wednesday,   Thursday, Friday,   Saturday    |
| LAWSON | 2783 | Tuesday, Thursday, Saturday    |
| LAWSON | 2617 | Tuesday, Friday |
| LEICHHARDT | 2040 | Monday, Tuesday, Wednesday,   Thursday, Friday,   Saturday    |
| LEN WATERS ESTATE | 2171 | Tuesday, Thursday, Saturday    |
| LEONAY | 2750 | Tuesday, Thursday, Saturday    |
| LEPPINGTON | 2179 | Tuesday, Thursday, Saturday    |
| LETHBRIDGE PARK | 2770 | Tuesday, Thursday, Saturday    |
| LEUMEAH | 2560 | Tuesday, Thursday, Saturday    |
| LEURA | 2780 | Tuesday, Thursday, Saturday    |
| LEWISHAM | 2049 | Monday, Tuesday, Wednesday,   Thursday, Friday,   Saturday    |
| LIBERTY GROVE | 2138 | Monday, Tuesday, Wednesday,   Thursday, Friday,   Saturday    |
| LIDCOMBE | 2141 | Monday, Tuesday, Wednesday,   Thursday, Friday,   Saturday    |
| LIDCOMBE NORTH | 2141 | Monday, Tuesday, Wednesday,   Thursday, Friday,   Saturday    |
| LILLI PILLI | 2229 | Monday, Tuesday, Wednesday,   Thursday, Friday,   Saturday    |
| LILYFIELD | 2040 | Monday, Tuesday, Wednesday,   Thursday, Friday,   Saturday    |
| Lilyvale | 2508 | Monday, Wednesday, Friday,    |
| LINDEN | 2778 | Tuesday, Thursday, Saturday    |
| LINDFIELD | 2070 | Monday, Tuesday, Wednesday,   Thursday, Friday,   Saturday    |
| LINDFIELD WEST | 2070 | Monday, Tuesday, Wednesday,   Thursday, Friday,   Saturday    |
| LINLEY POINT | 2066 | Monday, Tuesday, Wednesday,   Thursday, Friday,   Saturday    |
| LISAROW | 2250 | Monday, Wednesday, Friday,    |
| LITTLE BAY | 2036 | Monday, Tuesday, Wednesday,   Thursday, Friday,   Saturday    |
| LITTLE JILLIBY | 2259 | Monday, Wednesday, Friday,    |
| LITTLE PELICAN | 2281 | Monday, Wednesday, Friday,    |
| LITTLE WOBBY | 2256 | Monday, Wednesday, Friday,    |
| LIVERPOOL | 2170 | Tuesday, Thursday, Saturday    |
| LIVERPOOL SOUTH | 2170 | Tuesday, Thursday, Saturday    |
| LIVERPOOL WESTFIELD | 2170 | Tuesday, Thursday, Saturday    |
| LLANDILO | 2747 | Tuesday, Thursday, Saturday    |
| LOFTUS | 2232 | Monday, Wednesday, Friday,    |
| LONDONDERRY | 2753 | Tuesday, Thursday, Saturday    |
| LONG JETTY | 2261 | Monday, Wednesday, Friday,    |
| LONG POINT | 2564 | Tuesday, Thursday, Saturday    |
| LONGUEVILLE | 2066 | Monday, Tuesday, Wednesday,   Thursday, Friday,   Saturday    |
| LUCAS HEIGHTS | 2234 | Monday, Wednesday, Friday,    |
| LUDDENHAM | 2745 | Thursday |
| LUGARNO | 2210 | Monday, Tuesday, Wednesday,   Thursday, Friday,   Saturday    |
| LURNEA | 2170 | Tuesday, Thursday, Saturday    |
| LYNEHAM | 2602 | Tuesday, Friday |
| LYONS | 2606 | Tuesday, Friday |
| MACARTHUR | 2904 | Tuesday, Friday |
| MACARTHUR SQUARE | 2560 | Tuesday, Thursday, Saturday    |
| MACGREGOR | 2615 | Tuesday, Friday |
| MACMASTERS BEACH | 2251 | Monday, Wednesday, Friday,    |
| MACQUARIE | 2614 | Tuesday, Friday |
| MACQUARIE CENTRE | 2113 | Monday, Tuesday, Wednesday,   Thursday, Friday,   Saturday    |
| MACQUARIE FIELDS | 2564 | Tuesday, Thursday, Saturday    |
| MACQUARIE HILLS | 2285 | Monday, Wednesday, Friday,    |
| MACQUARIE LINKS | 2565 | Tuesday, Thursday, Saturday    |
| MACQUARIE PARK | 2113 | Monday, Tuesday, Wednesday,   Thursday, Friday,   Saturday    |
| Maddens Plains | 2508 | Monday, Friday |
| MAGENTA | 2261 | Monday, Wednesday, Friday,    |
| Maianbar | 2230 | Monday, Friday |
| MAJURA | 2609 | Tuesday, Friday |
| MALABAR | 2036 | Monday, Tuesday, Wednesday,   Thursday, Friday,   Saturday    |
| MALDON | 2571 | Tuesday, Thursday |
| MANAHAN | 2200 | Monday, Tuesday, Wednesday,   Thursday, Friday,   Saturday    |
| MANDALONG | 2264 | Monday, Wednesday, Friday,    |
| MANGERTON | 2500 | Monday, Wednesday, Friday,    |
| MANLY | 2095 | Monday, Tuesday, Wednesday,   Thursday, Friday,   Saturday    |
| MANLY EAST | 2095 | Monday, Tuesday, Wednesday,   Thursday, Friday,   Saturday    |
| MANLY VALE | 2093 | Monday, Tuesday, Wednesday,   Thursday, Friday,   Saturday    |
| MANNERING PARK | 2259 | Monday, Wednesday, Friday,    |
| MANUKA | 2603 | Tuesday, Friday |
| MARAYONG | 2148 | Tuesday, Thursday, Saturday    |
| MARDI | 2259 | Monday, Wednesday, Friday,    |
| MARKS POINT | 2280 | Monday, Wednesday, Friday,    |
| MARMONG POINT | 2284 | Monday, Wednesday, Friday,    |
| MAROUBRA | 2035 | Monday, Tuesday, Wednesday,   Thursday, Friday,   Saturday    |
| MAROUBRA SOUTH | 2035 | Monday, Tuesday, Wednesday,   Thursday, Friday,   Saturday    |
| MARRICKVILLE | 2204 | Monday, Tuesday, Wednesday,   Thursday, Friday,   Saturday    |
| MARRICKVILLE METRO | 2204 | Monday, Tuesday, Wednesday,   Thursday, Friday,   Saturday    |
| MARRICKVILLE SOUTH | 2204 | Monday, Tuesday, Wednesday,   Thursday, Friday,   Saturday    |
| MARSDEN PARK | 2765 | Tuesday, Thursday, Saturday    |
| MARSFIELD | 2122 | Monday, Tuesday, Wednesday,   Thursday, Friday,   Saturday    |
| MARSHALL MOUNT | 2530 | Monday, Wednesday, Friday,    |
| Martinsville | 2265 | Monday, Wednesday, Friday,    |
| Marulan | 2579 | Tuesday, Friday |
| MARYLAND | 2287 | Monday, Wednesday, Friday,    |
| MARYVILLE | 2293 | Monday, Wednesday, Friday,    |
| MASCOT | 2020 | Monday, Tuesday, Wednesday,   Thursday, Friday,   Saturday    |
| MATCHAM | 2250 | Monday, Wednesday, Friday,    |
| MATRAVILLE | 2036 | Monday, Tuesday, Wednesday,   Thursday, Friday,   Saturday    |
| MAWSON | 2607 | Tuesday, Friday |
| MAYFIELD | 2304 | Monday, Wednesday, Friday,    |
| MAYFIELD EAST | 2304 | Monday, Wednesday, Friday,    |
| MAYFIELD NORTH | 2304 | Monday, Wednesday, Friday,    |
| MAYFIELD WEST | 2304 | Monday, Wednesday, Friday,    |
| MAYS HILL | 2145 | Monday, Tuesday, Wednesday,   Thursday, Friday,   Saturday    |
| MCGRATHS HILL | 2756 | Tuesday, Thursday, Saturday    |
| MCKELLAR | 2617 | Tuesday, Friday |
| MCMAHONS POINT | 2060 | Monday, Tuesday, Wednesday,   Thursday, Friday,   Saturday    |
| MEADOWBANK | 2114 | Monday, Tuesday, Wednesday,   Thursday, Friday,   Saturday    |
| MEDLOW BATH | 2780 | Thursday |
| MELBA | 2615 | Tuesday, Friday |
| MELROSE PARK | 2114 | Monday, Tuesday, Wednesday,   Thursday, Friday,   Saturday    |
| MENAI | 2234 | Monday, Tuesday, Wednesday,   Thursday, Friday,   Saturday    |
| MENAI CENTRAL | 2234 | Monday, Tuesday, Wednesday,   Thursday, Friday,   Saturday    |
| Menangle | 2568 | Tuesday, Thursday, Saturday    |
| MENANGLE PARK | 2563 | Tuesday, Thursday, Saturday    |
| MEREWETHER | 2291 | Monday, Wednesday, Friday,    |
| MEREWETHER HEIGHTS | 2291 | Monday, Wednesday, Friday,    |
| MERRYLANDS | 2160 | Monday, Tuesday, Wednesday,   Thursday, Friday,   Saturday    |
| MERRYLANDS WEST | 2160 | Monday, Tuesday, Wednesday,   Thursday, Friday,   Saturday    |
| MIDDLE COVE | 2068 | Monday, Tuesday, Wednesday,   Thursday, Friday,   Saturday    |
| MIDDLE DURAL | 2158 | Wednesday |
| MIDDLETON GRANGE | 2171 | Tuesday, Thursday, Saturday    |
| MILLER | 2168 | Tuesday, Thursday, Saturday    |
| MILPERRA | 2214 | Tuesday, Thursday, Saturday    |
| MILSONS POINT | 2061 | Monday, Tuesday, Wednesday,   Thursday, Friday,   Saturday    |
| MINCHINBURY | 2770 | Tuesday, Thursday, Saturday    |
| MINMI | 2287 | Monday, Wednesday, Friday,    |
| MINNAMURRA | 2533 | Wednesday, Friday,    |
| MINTO | 2566 | Tuesday, Thursday, Saturday    |
| MINTO DC | 2566 | Tuesday, Thursday, Saturday    |
| MINTO HEIGHTS | 2566 | Tuesday, Thursday, Saturday    |
| MIRANDA | 2228 | Monday, Tuesday, Wednesday,   Thursday, Friday,   Saturday    |
| MIRRABOOKA | 2264 | Monday, Wednesday, Friday,    |
| MISSENDEN ROAD | 2050 | Monday, Tuesday, Wednesday,   Thursday, Friday,   Saturday    |
| MITCHELL | 2911 | Tuesday, Friday |
| MITTAGONG | 2575 | Tuesday, Friday |
| Molonglo | 2611 | Tuesday, Friday |
| MONA VALE | 2103 | Monday, Tuesday, Wednesday,   Thursday, Friday,   Saturday    |
| MONASH | 2904 | Tuesday, Friday |
| MONASH PARK | 2111 | Monday, Tuesday, Wednesday,   Thursday, Friday,   Saturday    |
| MONCRIEFF | 2914 | Tuesday, Friday |
| MONTEREY | 2217 | Monday, Tuesday, Wednesday,   Thursday, Friday,   Saturday    |
| MOONEE | 2259 | Monday, Wednesday, Friday,    |
| MOONEY MOONEY | 2083 | Monday, Wednesday, Friday,    |
| Mooney Mooney Creek | 2250 | Monday, Wednesday, Friday,    |
| MOORE PARK | 2021 | Monday, Tuesday, Wednesday,   Thursday, Friday,   Saturday    |
| MOOREBANK | 2170 | Tuesday, Thursday, Saturday    |
| MORISSET | 2264 | Monday, Wednesday, Friday,    |
| MORISSET PARK | 2264 | Monday, Wednesday, Friday,    |
| MORTDALE | 2223 | Monday, Tuesday, Wednesday,   Thursday, Friday,   Saturday    |
| MORTLAKE | 2137 | Monday, Tuesday, Wednesday,   Thursday, Friday,   Saturday    |
| MOSMAN | 2088 | Monday, Tuesday, Wednesday,   Thursday, Friday,   Saturday    |
| MOSS VALE | 2577 | Tuesday, Friday |
| MOUNT ANNAN | 2567 | Tuesday, Thursday, Saturday    |
| MOUNT COLAH | 2079 | Monday, Wednesday, Friday,    |
| MOUNT DRUITT | 2770 | Tuesday, Thursday, Saturday    |
| MOUNT ELLIOT | 2250 | Monday, Wednesday, Friday,    |
| MOUNT HUNTER | 2570 | Tuesday, Thursday, Saturday    |
| MOUNT HUTTON | 2290 | Monday, Wednesday, Friday,    |
| MOUNT KEIRA | 2500 | Monday, Wednesday, Friday,    |
| MOUNT KEMBLA | 2526 | Monday, Wednesday, Friday,    |
| MOUNT KURING-GAI | 2080 | Monday, Wednesday, Friday,    |
| MOUNT LEWIS | 2190 | Monday, Tuesday, Wednesday,   Thursday, Friday,   Saturday    |
| MOUNT LEWIS | 2200 | Monday, Tuesday, Wednesday,   Thursday, Friday,   Saturday    |
| MOUNT OUSLEY | 2519 | Monday, Wednesday, Friday,    |
| MOUNT PLEASANT | 2519 | Monday, Wednesday, Friday,    |
| MOUNT PRITCHARD | 2170 | Tuesday, Thursday, Saturday    |
| MOUNT RIVERVIEW | 2774 | Tuesday, Thursday, Saturday    |
| MOUNT SAINT THOMAS | 2500 | Monday, Wednesday, Friday,    |
| Mount Tomah | 2758 | Friday |
| MOUNT VERNON | 2178 | Tuesday, Thursday, Saturday    |
| Mount Victoria | 2786 | Thursday |
| MOUNT WARRIGAL | 2528 | Monday, Wednesday, Friday,    |
| MOUNT WHITE | 2250 | Monday, Wednesday, Friday,    |
| Mount Wilson | 2786 | Friday |
| Mowbray Park | 2571 | Tuesday, Thursday |
| Mt Kuring-gai | 2080 | Monday, Wednesday, Friday,    |
| Mt St Thomas | 2500 | Monday, Wednesday, Friday,    |
| Mt Warrigal | 2528 | Monday, Wednesday, Friday,    |
| MULGOA | 2745 | Thursday |
| MULGRAVE | 2756 | Tuesday, Thursday, Saturday    |
| MURRAYS BEACH | 2281 | Monday, Wednesday, Friday,    |
| MYUNA BAY | 2264 | Monday, Wednesday, Friday,    |
| NARARA | 2250 | Monday, Wednesday, Friday,    |
| NARELLAN | 2567 | Tuesday, Thursday, Saturday    |
| NARELLAN VALE | 2567 | Tuesday, Thursday, Saturday    |
| NAREMBURN | 2065 | Monday, Tuesday, Wednesday,   Thursday, Friday,   Saturday    |
| NARRABEEN | 2101 | Monday, Tuesday, Wednesday,   Thursday, Friday,   Saturday    |
| NARRABUNDAH | 2604 | Tuesday, Friday |
| NARRAWEENA | 2099 | Monday, Tuesday, Wednesday,   Thursday, Friday,   Saturday    |
| NARWEE | 2209 | Monday, Tuesday, Wednesday,   Thursday, Friday,   Saturday    |
| NATTAI | 2570 | Tuesday, Thursday, Saturday    |
| NELSON | 2765 | Tuesday, Thursday, Saturday    |
| NEUTRAL BAY | 2089 | Monday, Tuesday, Wednesday,   Thursday, Friday,   Saturday    |
| NEUTRAL BAY JUNCTION | 2089 | Monday, Tuesday, Wednesday,   Thursday, Friday,   Saturday    |
| NEW LAMBTON | 2305 | Monday, Wednesday, Friday,    |
| NEW LAMBTON HEIGHTS | 2305 | Monday, Wednesday, Friday,    |
| NEWCASTLE | 2300 | Monday, Wednesday, Friday,    |
| NEWCASTLE EAST | 2300 | Monday, Wednesday, Friday,    |
| NEWCASTLE UNIVERSITY | 2308 | Monday, Wednesday, Friday,    |
| NEWCASTLE WEST | 2302 | Monday, Wednesday, Friday,    |
| NEWINGTON | 2127 | Monday, Tuesday, Wednesday,   Thursday, Friday,   Saturday    |
| NEWPORT | 2106 | Monday, Tuesday, Thursday,   Friday, Saturday    |
| NEWPORT BEACH | 2106 | Monday, Tuesday, Thursday,   Friday, Saturday    |
| NEWTOWN | 2042 | Monday, Tuesday, Wednesday,   Thursday, Friday,   Saturday    |
| NGUNNAWAL | 2913 | Tuesday, Friday |
| NIAGARA PARK | 2250 | Monday, Wednesday, Friday,    |
| NICHOLLS | 2913 | Tuesday, Friday |
| NORAH HEAD | 2263 | Monday, Wednesday, Friday,    |
| NORAVILLE | 2263 | Monday, Wednesday, Friday,    |
| NORDS WHARF | 2281 | Monday, Wednesday, Friday,    |
| NORMANHURST | 2076 | Monday, Wednesday, Friday,    |
| NORTH AVOCA | 2260 | Monday, Wednesday, Friday,    |
| NORTH BALGOWLAH | 2093 | Monday, Tuesday, Wednesday,   Thursday, Friday,   Saturday    |
| NORTH BONDI | 2026 | Monday, Tuesday, Wednesday,   Thursday, Friday,   Saturday    |
| NORTH CURL CURL | 2099 | Monday, Tuesday, Wednesday,   Thursday, Friday,   Saturday    |
| North Curtin | 2605 | Tuesday, Friday |
| NORTH EPPING | 2121 | Monday, Tuesday, Wednesday,   Thursday, Friday,   Saturday    |
| NORTH GOSFORD | 2250 | Monday, Wednesday, Friday,    |
| NORTH KELLYVILLE | 2155 | Monday, Tuesday, Wednesday,   Thursday, Friday,   Saturday    |
| NORTH LAMBTON | 2299 | Monday, Wednesday, Friday,    |
| NORTH MANLY | 2100 | Monday, Tuesday, Wednesday,   Thursday, Friday,   Saturday    |
| NORTH NARRABEEN | 2101 | Monday, Tuesday, Wednesday,   Thursday, Friday,   Saturday    |
| NORTH PARRAMATTA | 2151 | Monday, Tuesday, Wednesday,   Thursday, Friday,   Saturday    |
| NORTH RICHMOND | 2754 | Tuesday, Thursday, Friday,    |
| NORTH ROCKS | 2151 | Monday, Tuesday, Wednesday,   Thursday, Friday,   Saturday    |
| NORTH RYDE | 2113 | Monday, Tuesday, Wednesday,   Thursday, Friday,   Saturday    |
| NORTH ST MARYS | 2760 | Tuesday, Thursday, Saturday    |
| NORTH STRATHFIELD | 2137 | Monday, Tuesday, Wednesday,   Thursday, Friday,   Saturday    |
| NORTH SYDNEY | 2060 | Monday, Tuesday, Wednesday,   Thursday, Friday,   Saturday    |
| NORTH SYDNEY SHOPPINGWORLD | 2060 | Monday, Tuesday, Wednesday,   Thursday, Friday,   Saturday    |
| NORTH TURRAMURRA | 2074 | Monday, Tuesday, Wednesday,   Thursday, Friday,   Saturday    |
| NORTH WAHROONGA | 2076 | Monday, Tuesday, Wednesday,   Thursday, Friday,   Saturday    |
| North Weston | 2611 | Tuesday, Friday |
| NORTH WILLOUGHBY | 2068 | Monday, Tuesday, Wednesday,   Thursday, Friday,   Saturday    |
| NORTH WOLLONGONG | 2500 | Monday, Wednesday, Friday,    |
| NORTHBRIDGE | 2063 | Monday, Tuesday, Wednesday,   Thursday, Friday,   Saturday    |
| NORTHMEAD | 2152 | Monday, Tuesday, Wednesday,   Thursday, Friday,   Saturday    |
| NORTHWOOD | 2066 | Monday, Tuesday, Wednesday,   Thursday, Friday,   Saturday    |
| NORWEST | 2153 | Monday, Tuesday, Wednesday,   Thursday, Friday,   Saturday    |
| O'CONNOR | 2602 | Tuesday, Friday |
| O'MALLEY | 2606 | Tuesday, Friday |
| OAK FLATS | 2529 | Monday, Wednesday, Friday,    |
| OAK FLATS DC | 2529 | Monday, Wednesday, Friday,    |
| OAKDALE | 2570 | Tuesday, Thursday, Saturday    |
| OAKHURST | 2761 | Tuesday, Thursday, Saturday    |
| OAKS ESTATE | 2620 | Tuesday, Friday |
| OAKVILLE | 2765 | Tuesday, Thursday, Saturday    |
| OATLANDS | 2117 | Monday, Tuesday, Wednesday,   Thursday, Friday,   Saturday    |
| OATLEY | 2223 | Monday, Tuesday, Wednesday,   Thursday, Friday,   Saturday    |
| OConnor | 2602 | Tuesday, Friday |
| OLD GUILDFORD | 2161 | Tuesday, Thursday, Saturday    |
| OLD TOONGABBIE | 2146 | Monday, Tuesday, Wednesday,   Thursday, Friday,   Saturday    |
| OLYMPIC PARK | 2127 | Monday, Tuesday, Wednesday,   Thursday, Friday,   Saturday    |
| OMalley | 2606 | Tuesday, Friday |
| ORAN PARK | 2570 | Tuesday, Thursday, Saturday    |
| ORANGEVILLE | 2570 | Tuesday, Thursday, Saturday    |
| ORCHARD HILLS | 2748 | Tuesday, Thursday, Saturday    |
| OTFORD | 2508 | Monday, Wednesday, Friday,    |
| OURIMBAH | 2258 | Monday, Wednesday, Friday,    |
| OXFORD FALLS | 2100 | Monday, Tuesday, Wednesday,   Thursday, Friday,   Saturday    |
| OXLEY | 2903 | Tuesday, Friday |
| OXLEY PARK | 2760 | Tuesday, Thursday, Saturday    |
| OYSTER BAY | 2225 | Monday, Tuesday, Wednesday,   Thursday, Friday,   Saturday    |
| PADDINGTON | 2021 | Monday, Tuesday, Wednesday,   Thursday, Friday,   Saturday    |
| PADSTOW | 2211 | Monday, Tuesday, Wednesday,   Thursday, Friday,   Saturday    |
| PADSTOW HEIGHTS | 2211 | Monday, Tuesday, Wednesday,   Thursday, Friday,   Saturday    |
| PAGE | 2614 | Tuesday, Friday |
| PAGEWOOD | 2035 | Monday, Tuesday, Wednesday,   Thursday, Friday,   Saturday    |
| PALM BEACH | 2108 | Monday, Tuesday, Thursday,   Friday, Saturday    |
| PALMDALE | 2258 | Monday, Wednesday, Friday,    |
| PALMERSTON | 2913 | Tuesday, Friday |
| PANANIA | 2213 | Monday, Tuesday, Wednesday,   Thursday, Friday,   Saturday    |
| PARKES | 2600 | Tuesday, Friday |
| PARKLEA | 2768 | Monday, Tuesday, Wednesday,   Thursday, Friday,   Saturday    |
| PARRAMATTA | 2123 | Monday, Tuesday, Wednesday,   Thursday, Friday,   Saturday    |
| Parramatta | 2124 | Monday, Tuesday, Wednesday,   Thursday, Friday,   Saturday    |
| PARRAMATTA | 2150 | Monday, Tuesday, Wednesday,   Thursday, Friday,   Saturday    |
| PARRAMATTA WESTFIELD | 2150 | Monday, Tuesday, Wednesday,   Thursday, Friday,   Saturday    |
| PATONGA | 2256 | Monday, Wednesday, Friday,    |
| PEAKHURST | 2210 | Monday, Tuesday, Wednesday,   Thursday, Friday,   Saturday    |
| PEAKHURST DC | 2210 | Monday, Tuesday, Wednesday,   Thursday, Friday,   Saturday    |
| PEAKHURST HEIGHTS | 2210 | Monday, Tuesday, Wednesday,   Thursday, Friday,   Saturday    |
| PEARCE | 2607 | Tuesday, Friday |
| PEARL BEACH | 2256 | Monday, Wednesday, Friday,    |
| PELICAN | 2281 | Monday, Wednesday, Friday,    |
| PEMULWUY | 2145 | Monday, Tuesday, Wednesday,   Thursday, Friday,   Saturday    |
| PENDLE HILL | 2145 | Monday, Tuesday, Wednesday,   Thursday, Friday,   Saturday    |
| PENNANT HILLS | 2120 | Monday, Tuesday, Wednesday,   Thursday, Friday,   Saturday    |
| PENRITH | 2750 | Tuesday, Thursday, Saturday    |
| PENRITH SOUTH | 2750 | Tuesday, Thursday, Saturday    |
| PENROSE | 2530 | Wednesday, Friday,    |
| PENSHURST | 2222 | Monday, Tuesday, Wednesday,   Thursday, Friday,   Saturday    |
| PETERSHAM | 2049 | Monday, Tuesday, Wednesday,   Thursday, Friday,   Saturday    |
| PETERSHAM NORTH | 2049 | Monday, Tuesday, Wednesday,   Thursday, Friday,   Saturday    |
| Pheasants Nest | 2574 | Tuesday, Thursday |
| PHEGANS BAY | 2256 | Monday, Wednesday, Friday,    |
| PHILLIP | 2606 | Tuesday, Friday |
| PHILLIP BAY | 2036 | Monday, Tuesday, Wednesday,   Thursday, Friday,   Saturday    |
| PIALLIGO | 2609 | Tuesday, Friday |
| PICKETTS VALLEY | 2251 | Monday, Wednesday, Friday,    |
| PICNIC POINT | 2213 | Monday, Tuesday, Wednesday,   Thursday, Friday,   Saturday    |
| PICTON | 2571 | Tuesday, Thursday |
| PINNY BEACH | 2281 | Monday, Wednesday, Friday,    |
| PITT TOWN | 2756 | Tuesday, Thursday, Friday,    |
| Pitt Town Bottoms | 2756 | Tuesday, Thursday, Friday,    |
| PLEASURE POINT | 2172 | Tuesday, Thursday, Saturday    |
| Plumpton | 2761 | Tuesday, Thursday, Saturday    |
| POINT CLARE | 2250 | Monday, Wednesday, Friday,    |
| POINT FREDERICK | 2250 | Monday, Wednesday, Friday,    |
| POINT PIPER | 2027 | Monday, Tuesday, Wednesday,   Thursday, Friday,   Saturday    |
| POINT WOLSTONCROFT | 2259 | Monday, Wednesday, Friday,    |
| PORT BOTANY | 2036 | Monday, Tuesday, Wednesday,   Thursday, Friday,   Saturday    |
| PORT HACKING | 2229 | Monday, Tuesday, Wednesday,   Thursday, Friday,   Saturday    |
| PORT KEMBLA | 2505 | Monday, Wednesday, Friday,    |
| POTTS HILL | 2143 | Monday, Tuesday, Wednesday,   Thursday, Friday,   Saturday    |
| POTTS POINT | 2011 | Monday, Tuesday, Wednesday,   Thursday, Friday,   Saturday    |
| PRAIRIEWOOD | 2176 | Tuesday, Thursday, Saturday    |
| PRESTONS | 2170 | Tuesday, Thursday, Saturday    |
| PRETTY BEACH | 2257 | Monday, Wednesday, Friday,    |
| PRIMBEE | 2502 | Monday, Wednesday, Friday,    |
| PROSPECT | 2148 | Monday, Tuesday, Wednesday,   Thursday, Friday,   Saturday    |
| PUNCHBOWL | 2196 | Monday, Tuesday, Wednesday,   Thursday, Friday,   Saturday    |
| PUTNEY | 2112 | Monday, Tuesday, Wednesday,   Thursday, Friday,   Saturday    |
| PYMBLE | 2073 | Monday, Tuesday, Wednesday,   Thursday, Friday,   Saturday    |
| PYRMONT | 2009 | Monday, Tuesday, Wednesday,   Thursday, Friday,   Saturday    |
| QUAKERS HILL | 2763 | Monday, Tuesday, Wednesday,   Thursday, Friday,   Saturday    |
| QUEANBEYAN EAST | 2620 | Tuesday, Friday |
| QUEENS PARK | 2022 | Monday, Tuesday, Wednesday,   Thursday, Friday,   Saturday    |
| QUEENSCLIFF | 2096 | Monday, Tuesday, Wednesday,   Thursday, Friday,   Saturday    |
| RABY | 2566 | Tuesday, Thursday, Saturday    |
| RAMSGATE | 2217 | Monday, Tuesday, Wednesday,   Thursday, Friday,   Saturday    |
| RAMSGATE BEACH | 2217 | Monday, Tuesday, Wednesday,   Thursday, Friday,   Saturday    |
| RANDWICK | 2031 | Monday, Tuesday, Wednesday,   Thursday, Friday,   Saturday    |
| RANDWICK DC | 2031 | Monday, Tuesday, Wednesday,   Thursday, Friday,   Saturday    |
| RANKIN PARK | 2287 | Monday, Wednesday, Friday,    |
| RATHMINES | 2283 | Monday, Wednesday, Friday,    |
| Razorback | 2571 | Tuesday, Thursday |
| RED HILL | 2603 | Tuesday, Friday |
| REDFERN | 2016 | Monday, Tuesday, Wednesday,   Thursday, Friday,   Saturday    |
| REDHEAD | 2290 | Monday, Wednesday, Friday,    |
| REGENTS PARK | 2143 | Monday, Tuesday, Wednesday,   Thursday, Friday,   Saturday    |
| REGENTS PARK DC | 2143 | Tuesday, Thursday, Saturday    |
| REGENTVILLE | 2745 | Tuesday, Thursday, Saturday    |
| REID | 2612 | Tuesday, Friday |
| Renwick | 2575 | Tuesday, Friday |
| REVESBY | 2212 | Monday, Tuesday, Wednesday,   Thursday, Friday,   Saturday    |
| REVESBY HEIGHTS | 2212 | Monday, Tuesday, Wednesday,   Thursday, Friday,   Saturday    |
| REVESBY NORTH | 2212 | Monday, Tuesday, Wednesday,   Thursday, Friday,   Saturday    |
| RHODES | 2138 | Monday, Tuesday, Wednesday,   Thursday, Friday,   Saturday    |
| RICHARDSON | 2905 | Tuesday, Friday |
| RICHMOND | 2753 | Tuesday, Thursday, Saturday    |
| RICHMOND LOWLANDS | 2753 | Tuesday, Thursday, Saturday    |
| RIVERSTONE | 2765 | Tuesday, Thursday, Saturday    |
| RIVERVIEW | 2066 | Monday, Tuesday, Wednesday,   Thursday, Friday,   Saturday    |
| RIVERWOOD | 2210 | Monday, Tuesday, Wednesday,   Thursday, Friday,   Saturday    |
| RIVETT | 2611 | Tuesday, Friday |
| ROCKDALE | 2216 | Monday, Tuesday, Wednesday,   Thursday, Friday,   Saturday    |
| ROCKDALE DC | 2216 | Monday, Tuesday, Wednesday,   Thursday, Friday,   Saturday    |
| ROCKY POINT | 2259 | Monday, Wednesday, Friday,    |
| RODD POINT | 2046 | Monday, Tuesday, Wednesday,   Thursday, Friday,   Saturday    |
| ROOKWOOD | 2141 | Monday, Tuesday, Wednesday,   Thursday, Friday,   Saturday    |
| ROOTY HILL | 2766 | Tuesday, Thursday, Saturday    |
| ROPES CROSSING | 2760 | Tuesday, Thursday, Saturday    |
| ROSE BAY | 2029 | Monday, Tuesday, Wednesday,   Thursday, Friday,   Saturday    |
| ROSE BAY NORTH | 2030 | Monday, Tuesday, Wednesday,   Thursday, Friday,   Saturday    |
| ROSEBERY | 2018 | Monday, Tuesday, Wednesday,   Thursday, Friday,   Saturday    |
| ROSEHILL | 2142 | Monday, Tuesday, Wednesday,   Thursday, Friday,   Saturday    |
| ROSELANDS | 2196 | Monday, Tuesday, Wednesday,   Thursday, Friday,   Saturday    |
| ROSEMEADOW | 2560 | Tuesday, Thursday, Saturday    |
| ROSEVILLE | 2069 | Monday, Tuesday, Wednesday,   Thursday, Friday,   Saturday    |
| ROSEVILLE CHASE | 2069 | Monday, Tuesday, Wednesday,   Thursday, Friday,   Saturday    |
| ROSSMORE | 2557 | Thursday |
| ROUND CORNER | 2158 | Wednesday, Thursday,   Saturday    |
| ROUSE HILL | 2155 | Monday, Tuesday, Wednesday,   Thursday, Friday,   Saturday    |
| ROYAL NORTH SHORE HOSPITAL | 2065 | Monday, Tuesday, Wednesday,   Thursday, Friday,   Saturday    |
| Royalla | 2620 | Tuesday, Friday |
| ROZELLE | 2039 | Monday, Tuesday, Wednesday,   Thursday, Friday,   Saturday    |
| RUSE | 2560 | Tuesday, Thursday, Saturday    |
| RUSHCUTTERS BAY | 2011 | Monday, Tuesday, Wednesday,   Thursday, Friday,   Saturday    |
| RUSSELL | 2600 | Tuesday, Friday |
| RUSSELL LEA | 2046 | Monday, Tuesday, Wednesday,   Thursday, Friday,   Saturday    |
| RUSSELL VALE | 2517 | Monday, Wednesday, Friday,    |
| RYDALMERE | 2116 | Monday, Tuesday, Wednesday,   Thursday, Friday,   Saturday    |
| RYDE | 2112 | Monday, Tuesday, Wednesday,   Thursday, Friday,   Saturday    |
| RYHOPE | 2283 | Monday, Wednesday, Friday,    |
| SADLEIR | 2168 | Tuesday, Thursday, Saturday    |
| Sadlier | 2168 | Tuesday, Thursday, Saturday    |
| SAN REMO | 2262 | Monday, Wednesday, Friday,    |
| SANDGATE | 2304 | Monday, Wednesday, Friday,    |
| SANDRINGHAM | 2219 | Monday, Tuesday, Wednesday,   Thursday, Friday,   Saturday    |
| SANDY POINT | 2172 | Tuesday, Thursday, Saturday    |
| SANS SOUCI | 2219 | Monday, Tuesday, Wednesday,   Thursday, Friday,   Saturday    |
| SARATOGA | 2251 | Monday, Wednesday, Friday,    |
| SCARBOROUGH | 2515 | Monday, Wednesday, Friday,    |
| SCHOFIELDS | 2762 | Tuesday, Thursday, Saturday    |
| SCULLIN | 2614 | Tuesday, Friday |
| SEAFORTH | 2092 | Monday, Tuesday, Wednesday,   Thursday, Friday,   Saturday    |
| SEAHAMPTON | 2286 | Monday, Wednesday, Friday,    |
| SEFTON | 2162 | Monday, Tuesday, Wednesday,   Thursday, Friday,   Saturday    |
| SEVEN HILLS | 2147 | Monday, Tuesday, Wednesday,   Thursday, Friday,   Saturday    |
| SEVEN HILLS WEST | 2147 | Monday, Tuesday, Wednesday,   Thursday, Friday,   Saturday    |
| SHALVEY | 2770 | Tuesday, Thursday, Saturday    |
| SHANES PARK | 2747 | Tuesday, Thursday, Saturday    |
| SHELL COVE | 2529 | Monday, Wednesday, Friday,    |
| SHELLHARBOUR | 2529 | Monday, Wednesday, Friday,    |
| SHELLHARBOUR CITY CENTRE | 2529 | Monday, Wednesday, Friday,    |
| SHELLY BEACH | 2261 | Monday, Wednesday, Friday,    |
| SHOALHAVEN HEADS | 2535 | Wednesday |
| SHORTLAND | 2307 | Monday, Wednesday, Friday,    |
| SILVERDALE | 2752 | Thursday |
| SILVERWATER | 2128 | Monday, Tuesday, Wednesday,   Thursday, Friday,   Saturday    |
| SILVERWATER | 2264 | Monday, Wednesday, Friday,    |
| SMEATON GRANGE | 2567 | Tuesday, Thursday, Saturday    |
| SMITHFIELD | 2164 | Tuesday, Thursday, Saturday    |
| SMITHFIELD WEST | 2164 | Tuesday, Thursday, Saturday    |
| SOMERSBY | 2250 | Monday, Wednesday, Friday,    |
| SOUTH COOGEE | 2034 | Monday, Tuesday, Wednesday,   Thursday, Friday,   Saturday    |
| SOUTH GRANVILLE | 2142 | Monday, Tuesday, Wednesday,   Thursday, Friday,   Saturday    |
| SOUTH HURSTVILLE | 2221 | Monday, Tuesday, Wednesday,   Thursday, Friday,   Saturday    |
| SOUTH PENRITH | 2750 | Tuesday, Thursday, Saturday    |
| SOUTH TURRAMURRA | 2074 | Monday, Tuesday, Wednesday,   Thursday, Friday,   Saturday    |
| SOUTH WENTWORTHVILLE | 2145 | Monday, Tuesday, Wednesday,   Thursday, Friday,   Saturday    |
| SOUTH WINDSOR | 2756 | Tuesday, Thursday, Saturday    |
| SPEERS POINT | 2284 | Monday, Wednesday, Friday,    |
| SPENCE | 2615 | Tuesday, Friday |
| SPIT JUNCTION | 2088 | Monday, Tuesday, Wednesday,   Thursday, Friday,   Saturday    |
| SPRING FARM | 2570 | Tuesday, Thursday, Saturday    |
| SPRING HILL | 2500 | Monday, Wednesday, Friday,    |
| SPRINGFIELD | 2250 | Monday, Wednesday, Friday,    |
| SPRINGWOOD | 2777 | Tuesday, Thursday, Saturday    |
| ST ANDREWS | 2566 | Tuesday, Thursday, Saturday    |
| ST CLAIR | 2759 | Tuesday, Thursday, Saturday    |
| ST HELENS PARK | 2560 | Tuesday, Thursday, Saturday    |
| ST HUBERTS ISLAND | 2257 | Monday, Wednesday, Friday,    |
| ST IVES | 2075 | Monday, Tuesday, Wednesday,   Thursday, Friday,   Saturday    |
| ST IVES CHASE | 2075 | Monday, Tuesday, Wednesday,   Thursday, Friday,   Saturday    |
| ST JOHNS PARK | 2176 | Tuesday, Thursday, Saturday    |
| ST LEONARDS | 2065 | Monday, Tuesday, Wednesday,   Thursday, Friday,   Saturday    |
| ST MARYS | 2760 | Tuesday, Thursday, Saturday    |
| ST PAULS | 2031 | Monday, Tuesday, Wednesday,   Thursday, Friday,   Saturday    |
| ST PETERS | 2044 | Monday, Tuesday, Wednesday,   Thursday, Friday,   Saturday    |
| ST PETERS DC | 2044 | Monday, Tuesday, Wednesday,   Thursday, Friday,   Saturday    |
| STANHOPE GARDENS | 2768 | Monday, Tuesday, Wednesday,   Thursday, Friday,   Saturday    |
| STANMORE | 2048 | Monday, Tuesday, Wednesday,   Thursday, Friday,   Saturday    |
| STANWELL PARK | 2508 | Monday, Wednesday, Friday,    |
| STANWELL TOPS | 2508 | Monday, Wednesday, Friday,    |
| Sth Coogee | 2034 | Monday, Tuesday, Wednesday,   Thursday, Friday,   Saturday    |
| STIRLING | 2611 | Tuesday, Friday |
| STRATHFIELD | 2135 | Monday, Tuesday, Wednesday,   Thursday, Friday,   Saturday    |
| STRATHFIELD SOUTH | 2136 | Monday, Tuesday, Wednesday,   Thursday, Friday,   Saturday    |
| SUMMER HILL | 2130 | Monday, Tuesday, Wednesday,   Thursday, Friday,   Saturday    |
| SUMMERLAND POINT | 2259 | Monday, Wednesday, Friday,    |
| SUN VALLEY | 2777 | Tuesday, Thursday, Saturday    |
| SUNSHINE | 2264 | Monday, Wednesday, Friday,    |
| SURRY HILLS | 2010 | Monday, Tuesday, Wednesday,   Thursday, Friday,   Saturday    |
| SUTHERLAND | 2232 | Monday, Tuesday, Wednesday,   Thursday, Friday,   Saturday    |
| Sutton | 2620 | Tuesday, Friday |
| SUTTON FOREST | 2577 | Tuesday, Friday |
| SWANSEA | 2281 | Monday, Wednesday, Friday,    |
| SWANSEA HEADS | 2281 | Monday, Wednesday, Friday,    |
| SYDENHAM | 2044 | Monday, Tuesday, Wednesday,   Thursday, Friday,   Saturday    |
| SYDNEY DOMESTIC AIRPORT | 2020 | Monday, Tuesday, Wednesday,   Thursday, Friday,   Saturday    |
| SYDNEY INTERNATIONAL AIRPORT | 2020 | Monday, Tuesday, Wednesday,   Thursday, Friday,   Saturday    |
| SYDNEY OLYMPIC PARK | 2127 | Monday, Tuesday, Wednesday,   Thursday, Friday,   Saturday    |
| SYDNEY UNIVERSITY | 2006 | Monday, Tuesday, Wednesday,   Thursday, Friday,   Saturday    |
| SYLVANIA | 2224 | Monday, Tuesday, Wednesday,   Thursday, Friday,   Saturday    |
| SYLVANIA SOUTHGATE | 2224 | Monday, Tuesday, Wednesday,   Thursday, Friday,   Saturday    |
| SYLVANIA WATERS | 2224 | Monday, Tuesday, Wednesday,   Thursday, Friday,   Saturday    |
| SYMONSTON | 2609 | Tuesday, Friday |
| TACOMA | 2259 | Monday, Wednesday, Friday,    |
| TACOMA SOUTH | 2259 | Monday, Wednesday, Friday,    |
| TAHMOOR | 2573 | Tuesday, Thursday |
| TALLAWONG | 2762 | Tuesday, Thursday, Saturday    |
| TAMARAMA | 2026 | Monday, Tuesday, Wednesday,   Thursday, Friday,   Saturday    |
| TAREN POINT | 2229 | Monday, Tuesday, Wednesday,   Thursday, Friday,   Saturday    |
| TARRAWANNA | 2518 | Monday, Wednesday, Friday,    |
| TASCOTT | 2250 | Monday, Wednesday, Friday,    |
| TAYLOR | 2913 | Tuesday, Friday |
| TELOPEA | 2117 | Monday, Tuesday, Wednesday,   Thursday, Friday,   Saturday    |
| TEMPE | 2044 | Monday, Tuesday, Wednesday,   Thursday, Friday,   Saturday    |
| Tennyson | 2754 | Tuesday, Thursday, Friday,    |
| TENNYSON POINT | 2111 | Monday, Tuesday, Wednesday,   Thursday, Friday,   Saturday    |
| TERALBA | 2284 | Monday, Wednesday, Friday,    |
| TERREY HILLS | 2084 | Monday, Tuesday, Thursday,   Friday, Saturday    |
| TERRIGAL | 2260 | Monday, Wednesday, Friday,    |
| Tharwa | 2620 | Tuesday, Friday |
| THE ENTRANCE | 2261 | Monday, Wednesday, Friday,    |
| THE ENTRANCE NORTH | 2261 | Monday, Wednesday, Friday,    |
| THE HILL | 2300 | Monday, Wednesday, Friday,    |
| THE JUNCTION | 2291 | Monday, Wednesday, Friday,    |
| THE OAKS | 2570 | Tuesday, Thursday, Saturday    |
| THE PONDS | 2768 | Monday, Tuesday, Wednesday,   Thursday, Friday,   Saturday    |
| THE PONDS | 2769 | Monday, Tuesday, Wednesday,   Thursday, Friday,   Saturday    |
| The Ridgeway | 2620 | Tuesday, Friday |
| THE UNIVERSITY OF SYDNEY | 2006 | Monday, Tuesday, Wednesday,   Thursday, Friday,   Saturday    |
| THEODORE | 2905 | Tuesday, Friday |
| THERESA PARK | 2570 | Tuesday, Thursday, Saturday    |
| THIRLMERE | 2572 | Tuesday, Thursday |
| THIRROUL | 2515 | Monday, Wednesday, Friday,    |
| THORNLEIGH | 2120 | Monday, Wednesday, Friday,    |
| Throsby | 2914 | Tuesday, Friday |
| TIGHES HILL | 2297 | Monday, Wednesday, Friday,    |
| TINGIRA HEIGHTS | 2290 | Monday, Wednesday, Friday,    |
| TOONGABBIE | 2146 | Monday, Tuesday, Wednesday,   Thursday, Friday,   Saturday    |
| TOONGABBIE EAST | 2146 | Monday, Tuesday, Wednesday,   Thursday, Friday,   Saturday    |
| TOOWOON BAY | 2261 | Monday, Wednesday, Friday,    |
| TORONTO | 2283 | Monday, Wednesday, Friday,    |
| TORRENS | 2607 | Tuesday, Friday |
| TOUKLEY | 2263 | Monday, Wednesday, Friday,    |
| TOWRADGI | 2518 | Monday, Wednesday, Friday,    |
| TRALEE | 2620 | Tuesday, Friday |
| TREGEAR | 2770 | Tuesday, Thursday, Saturday    |
| TUGGERAH | 2259 | Monday, Wednesday, Friday,    |
| TUGGERAWONG | 2259 | Monday, Wednesday, Friday,    |
| TUMBI UMBI | 2261 | Monday, Wednesday, Friday,    |
| TURNER | 2612 | Tuesday, Friday |
| TURRAMURRA | 2074 | Monday, Tuesday, Wednesday,   Thursday, Friday,   Saturday    |
| TURRELLA | 2205 | Monday, Tuesday, Wednesday,   Thursday, Friday,   Saturday    |
| ULTIMO | 2007 | Monday, Tuesday, Wednesday,   Thursday, Friday,   Saturday    |
| Umina | 2257 | Monday, Wednesday, Friday,    |
| UMINA BEACH | 2257 | Monday, Wednesday, Friday,    |
| UNANDERRA | 2526 | Monday, Wednesday, Friday,    |
| Undercliffe | 2206 | Monday, Tuesday, Wednesday,   Thursday, Friday,   Saturday    |
| UNIVERSITY OF CANBERRA | 2617 | Tuesday, Friday |
| VALENTINE | 2280 | Monday, Wednesday, Friday,    |
| VALLEY HEIGHTS | 2777 | Tuesday, Thursday, Saturday    |
| VARROVILLE | 2566 | Tuesday, Thursday, Saturday    |
| VAUCLUSE | 2030 | Monday, Tuesday, Wednesday,   Thursday, Friday,   Saturday    |
| VILLAWOOD | 2163 | Tuesday, Thursday, Saturday    |
| VINEYARD | 2765 | Tuesday, Thursday, Saturday    |
| VOYAGER POINT | 2172 | Tuesday, Thursday, Saturday    |
| WADALBA | 2259 | Monday, Wednesday, Friday,    |
| WAGSTAFFE | 2257 | Monday, Wednesday, Friday,    |
| WAHROONGA | 2076 | Monday, Wednesday, Friday,    |
| WAITARA | 2077 | Monday, Wednesday, Friday,    |
| WAKEFIELD | 2278 | Monday, Wednesday, Friday,    |
| WAKELEY | 2176 | Tuesday, Thursday, Saturday    |
| WALLACIA | 2745 | Thursday |
| WALLARAH | 2259 | Monday, Wednesday, Friday,    |
| Wallaroo | 2913 | Tuesday, Friday |
| WALLSEND | 2287 | Monday, Wednesday, Friday,    |
| WALLSEND DC | 2287 | Monday, Wednesday, Friday,    |
| WALLSEND SOUTH | 2287 | Monday, Wednesday, Friday,    |
| WAMBERAL | 2260 | Monday, Wednesday, Friday,    |
| Wamboin | 2620 | Tuesday, Friday |
| WANGI WANGI | 2267 | Monday, Wednesday, Friday,    |
| WANNIASSA | 2903 | Tuesday, Friday |
| WARABROOK | 2304 | Monday, Wednesday, Friday,    |
| WARAMANGA | 2611 | Tuesday, Friday |
| WARATAH | 2298 | Monday, Wednesday, Friday,    |
| WARATAH WEST | 2298 | Monday, Wednesday, Friday,    |
| WAREEMBA | 2046 | Monday, Tuesday, Wednesday,   Thursday, Friday,   Saturday    |
| WARILLA | 2528 | Monday, Wednesday, Friday,    |
| WARNERS BAY | 2282 | Monday, Wednesday, Friday,    |
| WARNERVALE | 2259 | Monday, Wednesday, Friday,    |
| WARRAGAMBA | 2752 | Thursday |
| WARRAWEE | 2074 | Monday, Tuesday, Wednesday,   Thursday, Friday,   Saturday    |
| WARRAWONG | 2502 | Monday, Wednesday, Friday,    |
| WARRIEWOOD | 2102 | Monday, Tuesday, Wednesday,   Thursday, Friday,   Saturday    |
| WARRIEWOOD DC | 2102 | Monday, Tuesday, Thursday,   Friday, Saturday    |
| WARRIEWOOD SHOPPING SQUARE | 2102 | Monday, Tuesday, Thursday,   Friday, Saturday    |
| WARRIMOO | 2774 | Tuesday, Thursday, Saturday    |
| WARRINGAH MALL | 2100 | Monday, Tuesday, Wednesday,   Thursday, Friday,   Saturday    |
| WARWICK FARM | 2170 | Tuesday, Thursday, Saturday    |
| WATANOBBI | 2259 | Monday, Wednesday, Friday,    |
| WATERFALL | 2233 | Monday, Wednesday, Friday,    |
| WATERLOO | 2017 | Monday, Tuesday, Wednesday,   Thursday, Friday,   Saturday    |
| WATERLOO DC | 2017 | Monday, Tuesday, Wednesday,   Thursday, Friday,   Saturday    |
| WATSON | 2602 | Tuesday, Friday |
| WATSONS BAY | 2030 | Monday, Tuesday, Wednesday,   Thursday, Friday,   Saturday    |
| WATTLE GROVE | 2173 | Tuesday, Thursday, Saturday    |
| WAVERLEY | 2024 | Monday, Tuesday, Wednesday,   Thursday, Friday,   Saturday    |
| WAVERTON | 2060 | Monday, Tuesday, Wednesday,   Thursday, Friday,   Saturday    |
| WEDDERBURN | 2560 | Tuesday, Thursday, Saturday    |
| WEETANGERA | 2614 | Tuesday, Friday |
| WELBY | 2575 | Tuesday, Friday |
| WENDOREE PARK | 2250 | Monday, Wednesday, Friday,    |
| WENTWORTH FALLS | 2782 | Tuesday, Thursday, Saturday    |
| WENTWORTH POINT | 2127 | Monday, Tuesday, Wednesday,   Thursday, Friday,   Saturday    |
| WENTWORTHVILLE | 2145 | Monday, Tuesday, Wednesday,   Thursday, Friday,   Saturday    |
| WEROMBI | 2570 | Tuesday, Thursday, Saturday    |
| WERRI BEACH | 2534 | Wednesday, Friday,    |
| WERRINGTON | 2747 | Tuesday, Thursday, Saturday    |
| WERRINGTON COUNTY | 2747 | Tuesday, Thursday, Saturday    |
| WERRINGTON DOWNS | 2747 | Tuesday, Thursday, Saturday    |
| WEST GOSFORD | 2250 | Monday, Wednesday, Friday,    |
| WEST HOXTON | 2171 | Tuesday, Thursday, Saturday    |
| WEST PENNANT HILLS | 2125 | Monday, Tuesday, Wednesday,   Thursday, Friday,   Saturday    |
| WEST PYMBLE | 2073 | Monday, Tuesday, Wednesday,   Thursday, Friday,   Saturday    |
| WEST RYDE | 2114 | Monday, Tuesday, Wednesday,   Thursday, Friday,   Saturday    |
| WEST WALLSEND | 2286 | Monday, Wednesday, Friday,    |
| WEST WOLLONGONG | 2500 | Monday, Wednesday, Friday,    |
| WESTGATE | 2048 | Monday, Tuesday, Wednesday,   Thursday, Friday,   Saturday    |
| WESTLEIGH | 2120 | Monday, Wednesday, Friday,    |
| WESTMEAD | 2145 | Monday, Tuesday, Wednesday,   Thursday, Friday,   Saturday    |
| WESTON | 2611 | Tuesday, Friday |
| WESTON CREEK | 2611 | Tuesday, Friday |
| WETHERILL PARK | 2164 | Tuesday, Thursday, Saturday    |
| WETHERILL PARK BC | 2164 | Tuesday, Thursday, Saturday    |
| WHALAN | 2770 | Tuesday, Thursday, Saturday    |
| WHALE BEACH | 2107 | Monday, Tuesday, Thursday,   Friday, Saturday    |
| WHEELER HEIGHTS | 2097 | Monday, Tuesday, Wednesday,   Thursday, Friday,   Saturday    |
| WHITEBRIDGE | 2290 | Monday, Wednesday, Friday,    |
| WICKHAM | 2293 | Monday, Wednesday, Friday,    |
| Wilberforce | 2756 | Tuesday, Thursday, Friday,    |
| WILEY PARK | 2195 | Monday, Tuesday, Wednesday,   Thursday, Friday,   Saturday    |
| WILLMOT | 2770 | Tuesday, Thursday, Saturday    |
| WILLOUGHBY | 2068 | Monday, Tuesday, Wednesday,   Thursday, Friday,   Saturday    |
| WILLOUGHBY EAST | 2068 | Monday, Tuesday, Wednesday,   Thursday, Friday,   Saturday    |
| WILLOUGHBY NORTH | 2068 | Monday, Tuesday, Wednesday,   Thursday, Friday,   Saturday    |
| WILLOW VALE | 2534 | Wednesday |
| WILLOW VALE | 2575 | Tuesday, Friday |
| WILTON | 2571 | Tuesday, Thursday |
| WINDALE | 2306 | Monday, Wednesday, Friday,    |
| WINDANG | 2528 | Monday, Wednesday, Friday,    |
| WINDERMERE PARK | 2264 | Monday, Wednesday, Friday,    |
| WINDSOR | 2756 | Tuesday, Thursday, Saturday    |
| WINDSOR DOWNS | 2756 | Tuesday, Thursday, Saturday    |
| WINMALEE | 2777 | Tuesday, Thursday, Saturday    |
| WINSTON HILLS | 2153 | Monday, Tuesday, Wednesday,   Thursday, Friday,   Saturday    |
| WODEN | 2606 | Tuesday, Friday |
| WOLLI CREEK | 2205 | Monday, Tuesday, Wednesday,   Thursday, Friday,   Saturday    |
| Wollogorang | 2581 | Tuesday, Friday |
| WOLLONGONG | 2500 | Monday, Wednesday, Friday,    |
| WOLLONGONG DC | 2500 | Monday, Wednesday, Friday,    |
| WOLLONGONG WEST | 2500 | Monday, Wednesday, Friday,    |
| WOLLSTONECRAFT | 2065 | Monday, Tuesday, Wednesday,   Thursday, Friday,   Saturday    |
| WOMBARRA | 2515 | Monday, Wednesday, Friday,    |
| WONDABYNE | 2256 | Monday, Wednesday, Friday,    |
| WONGAWILLI | 2530 | Monday, Wednesday, Friday,    |
| WOODBINE | 2560 | Tuesday, Thursday, Saturday    |
| WOODCROFT | 2767 | Tuesday, Thursday, Saturday    |
| WOODFORD | 2778 | Tuesday, Thursday, Saturday    |
| WOODPARK | 2164 | Tuesday, Thursday, Saturday    |
| WOODRISING | 2284 | Monday, Wednesday, Friday,    |
| WOOLLAHRA | 2025 | Monday, Tuesday, Wednesday,   Thursday, Friday,   Saturday    |
| WOOLLOOMOOLOO | 2011 | Monday, Tuesday, Wednesday,   Thursday, Friday,   Saturday    |
| Woolooware | 2230 | Monday, Tuesday, Wednesday,   Thursday, Friday,   Saturday    |
| WOOLWICH | 2110 | Monday, Tuesday, Wednesday,   Thursday, Friday,   Saturday    |
| WOONGARRAH | 2259 | Monday, Wednesday, Friday,    |
| WOONONA | 2517 | Monday, Wednesday, Friday,    |
| WOONONA EAST | 2517 | Monday, Wednesday, Friday,    |
| Woonona Heights | 2517 | Monday, Wednesday, Friday,    |
| WORONORA | 2232 | Monday, Wednesday, Friday,    |
| WORONORA HEIGHTS | 2233 | Monday, Wednesday, Friday,    |
| WOY WOY | 2256 | Monday, Wednesday, Friday,    |
| WOY WOY BAY | 2256 | Monday, Wednesday, Friday,    |
| WRIGHT | 2611 | Tuesday, Friday |
| WYBUNG | 2259 | Monday, Wednesday, Friday,    |
| WYEE | 2259 | Monday, Wednesday, Friday,    |
| WYEE POINT | 2259 | Monday, Wednesday, Friday,    |
| WYOMING | 2250 | Monday, Wednesday, Friday,    |
| WYONG | 2259 | Monday, Wednesday, Friday,    |
| WYONGAH | 2259 | Monday, Wednesday, Friday,    |
| YAGOONA | 2199 | Monday, Tuesday, Wednesday,   Thursday, Friday,   Saturday    |
| YAGOONA WEST | 2199 | Monday, Tuesday, Wednesday,   Thursday, Friday,   Saturday    |
| YALLAH | 2530 | Monday, Wednesday, Friday,    |
| YANDERRA | 2574 | Tuesday, Thursday |
| YARRALUMLA | 2600 | Tuesday, Friday |
| Yarramundi | 2753 | Tuesday, Thursday, Friday,    |
| YARRAWARRAH | 2233 | Monday, Wednesday, Friday,    |
| YARRAWONGA PARK | 2264 | Monday, Wednesday, Friday,    |
| YATTALUNGA | 2251 | Monday, Wednesday, Friday,    |
| YELLOW ROCK | 2777 | Thursday |
| YENNORA | 2161 | Tuesday, Thursday, Saturday    |
| YERRINBOOL | 2575 | Tuesday, Friday |
| YOWIE BAY | 2228 | Monday, Tuesday, Wednesday,   Thursday, Friday,   Saturday    |
| ZETLAND | 2017 | Monday, Tuesday, Wednesday,   Thursday, Friday,   Saturday    |